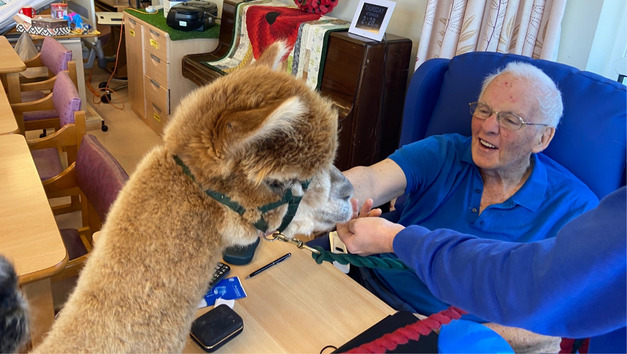 Spotlight
Alpacas visit South Somerset community hospitals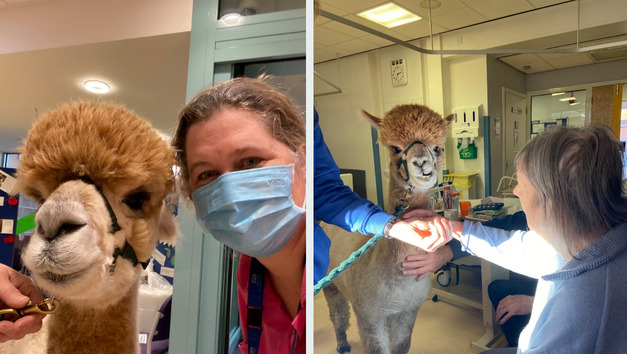 SJ, activities coordinator, and a patient pictured with Casper the alpaca
A group of alpacas have been visiting patients in two of our community hospitals, Wincanton Hospital and Crewkerne Hospital, in the last two weeks.
Organised by the hospitals' activity coordinators, and funded by their respective Leagues of Friends, the alpacas have delighted patients on the wards.
Visiting from Alpaca Adventure, both patients and staff enjoyed a wonderful time learning more about the alpacas.
SJ Ayo, activities coordinator at Wincanton Hospital, said the visit was a great success. "Patients particularly loved the physical contact with 'Guinness' and 'Casper' – it really lifted spirits," she said.
"The looks of amazement and happiness from patients, visitors, and staff as they walked through the hospital was really was lovely to see."
At Crewkerne Hospital, 'Liquorice' and 'Caramac', identified by their named colourings, were very well-behaved, navigating hospital beds to greet patients.
Tania Kittow, activities coordinator at Crewkerne Hospital, explained:
"As part of our role, we are always looking for new ways to have meaningful activities with our patients and encourage their rehabilitation.
"Animal visits like these make such a difference to our patients mood and wellbeing. It encourages patients to interact and talk to each other, creating a real community spirit and talking point for weeks to come.
"To see the patients' eyes light up when they entered the ward was just magical, I don't think they could believe it!
"Caramac was a bit shy and in fact had never yet taken food from his owner's hand whereas Liquorice was constantly nibbling treats, however, during our visit he suddenly found the courage to eat from her hand which was a real thrill to watch."
This is the latest in a series of visits by therapy animals to South Somerset's hospitals. In October Belle the Dog visited a couple of wards at Yeovil District Hospital.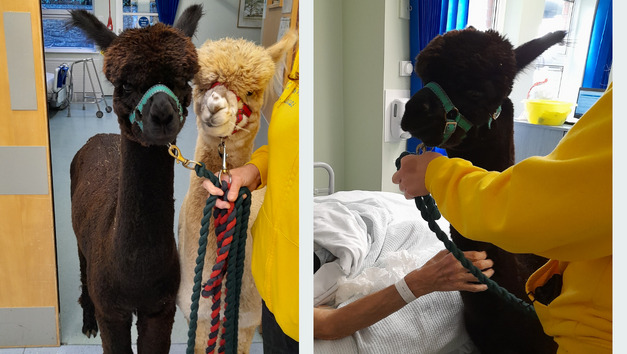 Alpaca's at Crewkrene Community hospital