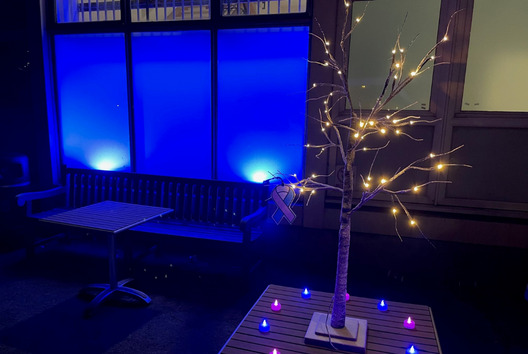 Spotlight
Breaking the silence around baby loss
In the UK, it is estimated that 1 in 4 pregnancies end in loss during pregnancy or birth. Baby loss is far more common than many people think, and yet there are still misconceptions that it is a 'taboo' topic within society.
Baby Loss Awareness Week, taking place this week, aims to bring together people across the baby loss community, finding ways to remember and commemorate our much-loved and missed babies, sharing experiences and supporting one another, and most importantly, breaking the silence.
There are a number of public events and national initiatives happening across this week, for anyone to get involved in – whether you support or care for people who have suffered a loss, if you know someone close to you that has, or if you have experienced loss yourself.
The week comes to a close with the 'Wave of Light', taking place on Saturday 15 October at 7pm. Together we will honour every little life lost, lighting a candle or sharing an image of a candle, in memory of all babies gone too soon.  A moment of reflection will take place at this time in the SNICU garden at Musgrove Park, and in the garden behind the maternity unit at Yeovil Hospital.
Throughout this week, trees of remembrance will also be in front of both maternity units, for anyone to come and leave their messages. Everyone is welcome to attend during the week to do this, or to join us at either hospital for the remembrance event. There are also services taking place in various locations across the county at the same time that evening.
Events taking place in Somerset for Baby Loss Awareness
The events below are open to members of the public, and anyone is invited to attend.
Friday 14 October
Annual Angel Tree Service of Remembrance - 6.15pm, St John's Church, Taunton
Saturday 15 October
Wave of Light service – from 6.30pm, St Mary's Church, Bridgwater
Service hosted by Towards Tomorrow Together.
Wave of Light service – 7 – 8pm, St James' Church, Yeovil
Space to light a candle and say a prayer.
Wave of Light remembrance – 7pm, SNICU garden, Musgrove Park
Wave of Light remembrance – 7pm, garden behind the maternity unit, YDH.