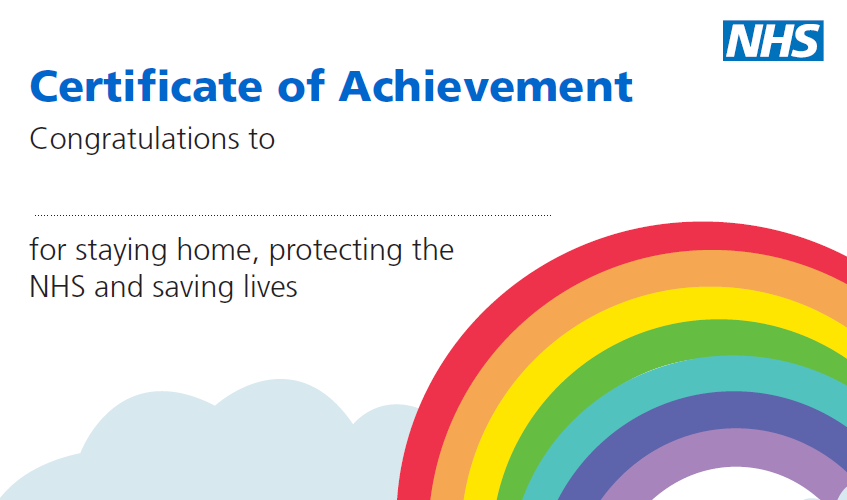 Spotlight
Celebrating everyone staying at home
Hundreds of you have been sending in your drawings and letters of thanks for our colleagues since the 'lockdown' period began, and it has really put a smile on the faces of our colleagues.
Whether they are seeing them on their routes into work, in your windows and your driveways, or within our hospitals and units where we have been displaying as many as we can, we really do appreciate all your support and words of kindness.
But it isn't just our key workers that have been doing a great job – by staying at home you are helping to protect others, and to ease the pressures on the NHS. It's not an easy task, and you deserve something to say thank you too. So like other Trusts across the country, we've created our Somerset version of the 'stay at home certificate', for you to print out and put your name on as a way of celebrating your own achievements during this pandemic.
Please do share photos of your certificates printed out and displayed. We'd love to see who they've been awarded to.
Thank you for helping us.