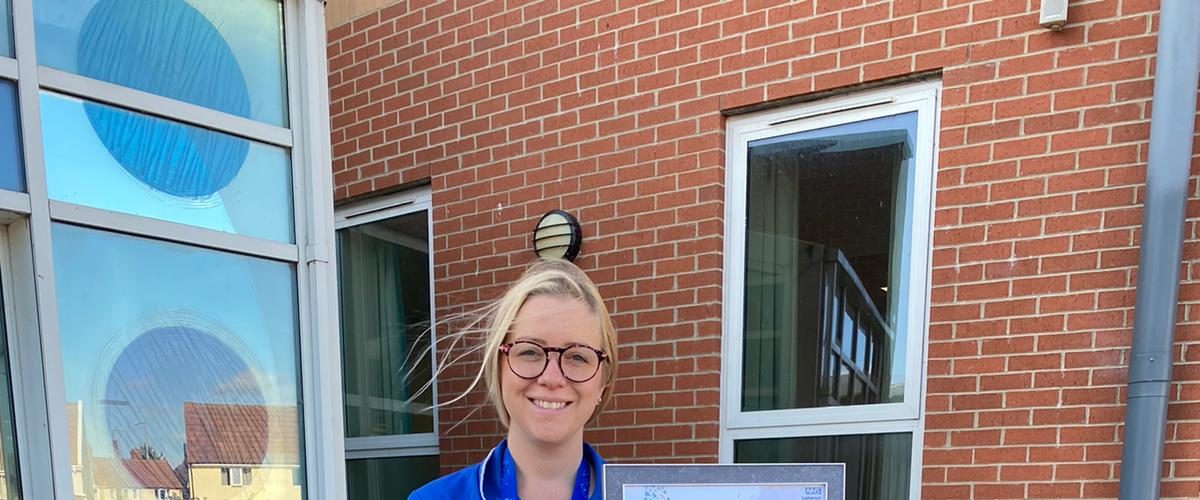 Spotlight
Championing equality and diversity – August's Somerset Star
Each month we award a Somerset Star to a colleague or team who have truly embodied our trust values by working together, listening and leading and or providing outstanding care. It's our way of highlighting and celebrating the very best achievements taking place across the trust – and August's Somerset Star winner has done just that.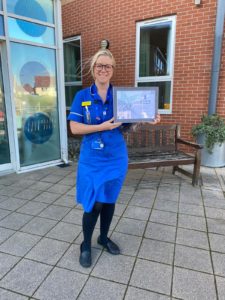 Kate Moorman, a therapeutic radiographer, was awarded the Star for her brilliant efforts on becoming a fantastic advocate for equality and diversity. Nominated by teammate Naman Julka-Anderson, Kate has been proactively leading change within her department, helping to create a dedicated team that champions wellbeing for BAME and LGBTQ+ colleagues.
The 'REDI' (Rebalancing Equality, Diversity and Inclusion) team has worked closely with different network leads, as well as the trust's inclusion lead, to offer support such as micro-aggression training, adding preferred pronouns to signatures, and advice on how to challenge inappropriate behaviour from colleagues or patients.
In his nomination, Naman talked about the support he has felt having Kate as a champion for inclusion. He said: "Being from a BAME background I have tried very hard to fit in, but it can be difficult to discuss any issues. Having Kate in our corner has really given me, and others, the courage to speak up. She is leading the way, ensuring that everyone is involved in discussions and decisions, helping to bring positive changes.
"Kate has helped us to develop our REDI team, and is now looking at how we can improve the induction programme for our department to include equality and diversity. She is an inspiration, and really deserves the recognition."
Kate was presented her Somerset Star by our director of people services, Isobel Clements. On receiving her award she said: "To me, equality and inclusion is about making sure that everyone, no matter their walk of life, is valued and respected as both an individual and as part of a wider team. Ensuring that everyone has the same opportunities and access to support is really important, and I wanted to help in making that possible for my colleagues. We have lots of exciting projects on the horizon, which will help our department to maintain a healthy, safe and supportive working environment."