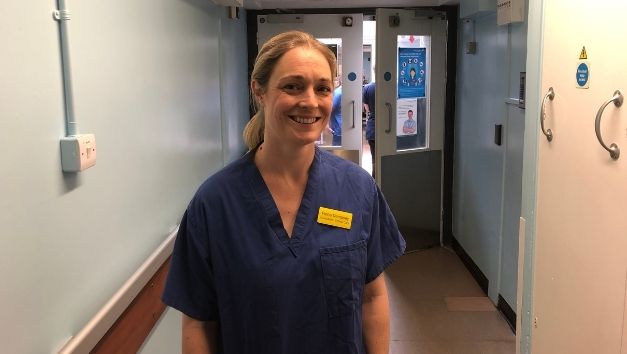 Spotlight
Consultant Fiona Dempsey awarded MBE in New Year's Honours
We're delighted to share the news that Dr Fiona Dempsey, our clinical lead for critical care, has been awarded an MBE for her services to the NHS during the COVID-19 pandemic.
Fiona, who has provided leadership on our busy critical care unit, said she was very proud to receive the award and that it was unexpected.
Fiona said: "It's absolutely lovely to have received this award and I see it as recognition for the outstanding effort that colleagues in our critical care unit and the wider NHS trust have made over the last year. It has been a team effort as health and social care professionals, and key workers across the country have really gone the extra mile during the pandemic. It's not just those on the frontline who deserve recognition, but our families who are supporting us back at home, too."
* Dr Fiona Dempsey is pictured (before national guidance on masks was introduced).