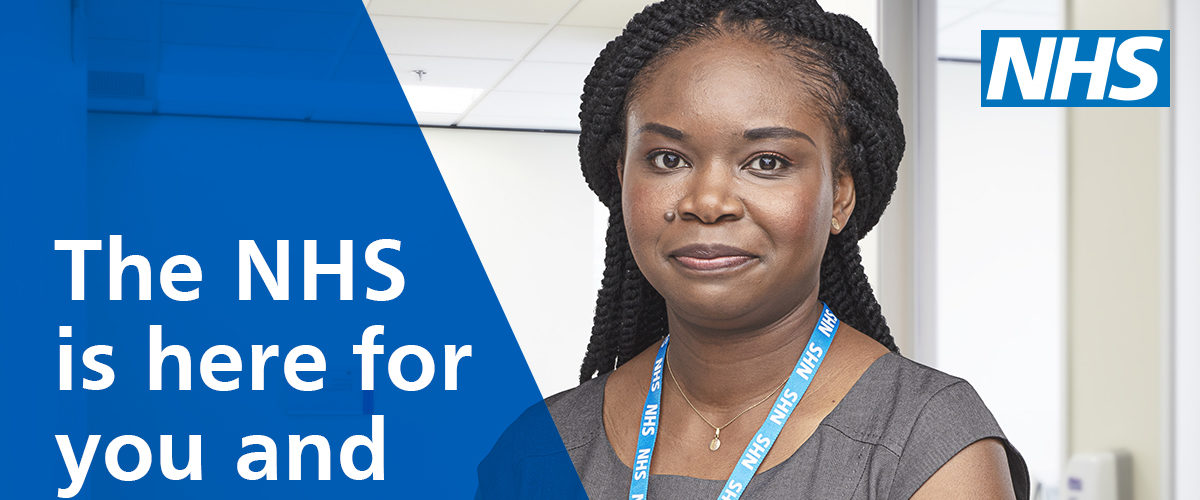 Spotlight
Visiting and attending appointments – COVID-19 guidance
Information up-to-date as of Tuesday 17 August 2021
While restrictions lift across the country, infection control measures in our hospitals and units will remain unchanged, in line with Public Health England guidance.
We are continuing to see a rise in the number of COVID-19 cases, and while the vaccination effort means the risk of serious infection from COVID-19 is much less, we must put the safety of our patients – many of which are extremely clinically vulnerable – our colleagues, and our visitors.
When visiting any of our sites, you must continue to:
Wear a face mask (unless exempt). Face masks can be found at stations situated at all the entrances to our buildings
Gel your hands when entering and exiting buildings or going between areas
Maintain social distancing within the corridors and waiting areas
Visiting friends or loved ones:
Pre-booked visiting is allowed on most wards, allowing one person at a time to book a visiting slot. Each patient can have two nominated visitors – these visitors cannot be on the ward at the same time. We'd advise that all visitors for the patient should be from the same household, but we recognise this won't always be possible.
If you are a nominated visitor, please note:
Visiting slots are strictly limited to one hour during allocated visiting times. Please check individual wards for information
We suggest that you take a free rapid COVID-19 test (lateral flow) before your visit, but this is not mandatory. More information on how to get a test can be found here
Visiting for patients who are receiving supportive end of life care, patients with specific needs who would benefit from the presence of a carer, and patients identified as requiring a visit on compassionate grounds, will not be limited to 1 hour booked slots. Please discuss arrangements with the nurse in charge.
Please note: Booked visiting for the Acute Medical Unit (AMU) and Surgical Assessment Unit (SAU) will not be possible. Visiting will be limited to exceptional circumstances only on an individual patient basis, based on the need of the patient. Visits can be booked when and if the patient is moved to a permanent ward.
Family liaison service
If your loved one is being cared for on our acute medical unit, surgical assessment unit, Barrington ward or Hestercombe ward then visiting is unlikely to be possible (unless exceptional circumstances). We have therefore re-established our family liaison service who can provide you with support, and also help by taking calls to support your communication with your loved one.
The service is runs Monday to Friday, 8:30am to 4pm and can be contacted on 01823 344406 or 344308.
Mental health wards
Seeing friends, family and carers is so important to the wellbeing and recovery of our patients and we aim to support their visits to our ward. For this to happen we will always carry out an assessment of each patient's individual needs to enable the visit. Please speak to a member of staff at the ward.
Maternity
Visiting to our maternity services can be found here.
Booking a visiting appointment
To book an appointment, please telephone the ward direct. Phone numbers for all wards can be found here.
Restrictions where visitors are not allowed
There are some areas where visitors are not permitted. These include:
Areas where COVID-19 positive patients are receiving care
Where patients admitted for planned surgery have shielded for 14 days.
Visiting our hospitals and units if you have returned from a 'red' or 'amber' listed country
If you have returned to England from countries designated as 'red' or 'amber' you must follow the government rules on testing and/or quarantine.
If you have returned from a 'red' or amber' country and need to visit a patient being cared for at our trust on compassionate grounds, such as end of life care, you should contact the national Travel line on 0800 6781767 to discuss options available to you. Our NHS trust is unable to give relatives legal permission to break quarantine or testing rules.
You then need to contact the Department of Health and Social Security on 0207 210 4850 for advice relating to the testing that is required on entry into the country.
Please do not leave home if you have symptoms of COVID-19 and use alternative methods of keeping in touch with loved ones.
Appointments and drop-ins:
Attending an outpatient appointment
For outpatient appointments, you should come alone as there is limited space due to social distancing. If the nature of your appointment means you do need someone to be with you, please contact the number on your appointment letter. Please arrive as close to your appointment time as possible.
Attending our emergency department (A&E) and minor injuries units
Patients coming to the emergency department (A&E) at Musgrove Park Hospital or one of the seven minor injuries units in Somerset should please come inside the buildings alone where you possibly can. Children can be accompanied by one adult. If there are exceptional circumstances, please speak to the nurse in charge to discuss these.
Virtual appointments
We will continue to run some clinics/appointments as virtual appointments to reduce the number of people needing to attend our sites – we have also received feedback that these have been well received and in many cases are much more convenient for our patients.
Alternative methods of keeping in touch with a patient:
Patient Messaging Service
Our patient messaging service can help you to keep in contact with your loved ones.
If you'd like to send a message to a friend or loved one, please send a text or voicemail to the patient experience team, who will pass on your message (in the form of a handwritten card).
Simply call or text 07525 968409, along with the name of the patient and their location (if known)
Or send your text and/or a photo by email to: myvoice@somersetft.nhs.uk
Please include: relatives' name, patient name, date of birth, and ward name (if known)
We hope this helps you let your loved ones know you are thinking of them.
We know this is a challenging time and all of us at Somerset NHS Foundation Trust thank you for playing your part in keeping our patients, colleagues and community safe.