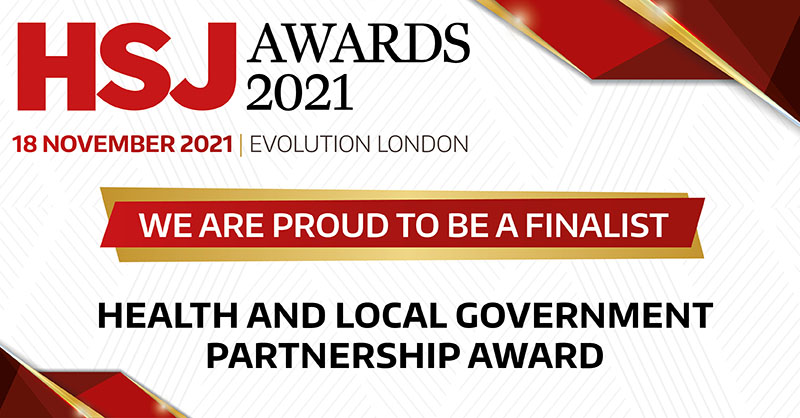 Spotlight
Health and social care in Somerset shortlisted for Health Service Journal award
Health and social care organisations in Somerset which make up the Somerset Integrated Care System (Somerset NHS Foundation Trust, Somerset Clinical Commissioning Group, Somerset County Council and Yeovil District Hospital NHS Foundation Trust) have been shortlisted for the "health and local government partnership" category in the Health Service Journal awards.
The award recognises NHS health organisations and local authorities which have made progress in working together, with judges looking for evidence of strong, collaborative partnerships which are leading to demonstrable improvements for patients and citizens. Somerset has been recognised for its joint approach to providing intermediate care services across the county.
Pat Flaherty, Chief Executive of Somerset County Council and Chair of the ICS, which brings health and social care organisations in Somerset together, said: "The council and NHS organisations in Somerset have a shared aim to improve the health of the people living in our county. That includes working together to provide people with the right care and support in their own homes or in a community setting so that they do not need to go into hospital, as well as supporting them to leave hospital when they are medically fit to do so.
"Our work to improve how we provide intermediate care began five years ago when we looked together at how we could prevent people from being delayed from leaving hospital when they were medically fit. We launched an integrated hospital discharge service, called Home First, which had an immediate impact and has ultimately led to the services that we have in place today."
The integrated hospital discharge service has expanded to incorporate a range of services that prevent people from being admitted to hospital and support them to leave hospital, with teams co-located and services managed through a joint hub. The ethos is "home is best" and the teams aim to support local people to live independently in their own homes, or as close to home as possible.
Mel Lock, Somerset County Council's Director of Adult Social Care, said: "Our shared ethos is to provide people in Somerset with the integrated support and care they need to live independent lives in their own homes and communities wherever possible and we have worked together to design a blueprint for providing intermediate care which makes that possible."
Andy Heron, chief operating officer and deputy chief executive of Somerset NHS Foundation Trust said: "Our planning was in full swing when the world entered a global pandemic and we entered lockdown. We could have paused our development in the face of the unprecedented challenges we faced, but together we agreed that it was important to be ambitious and press on with, and invest in, our plans to expand and jointly manage services that support people in the community, also recognising that our acute hospitals were going to come under significant pressure."
As a result of this way of working, the services expanded to support 40% more people to leave hospital in 2020 than in 2019 and a higher proportion, including those with more complex needs, were supported at home than before. Since February 2021, 95% of over 65 year olds in Somerset have consistently gone straight home from hospital.
Tracy Evans, Somerset NHS Foundation Trust's service director for primary care and neighbourhoods, said: "We continually monitor feedback from patients so as to improve the support we offer and are delighted that our joint approach is enabling more patients to live independently at home and is valued by patients, their families and carers. Our next step is to invest further in this joint approach including funding for live-in carers to provide intensive home-based reablement in the future."
The HSJ awards ceremony will take place on 18 November 2021.