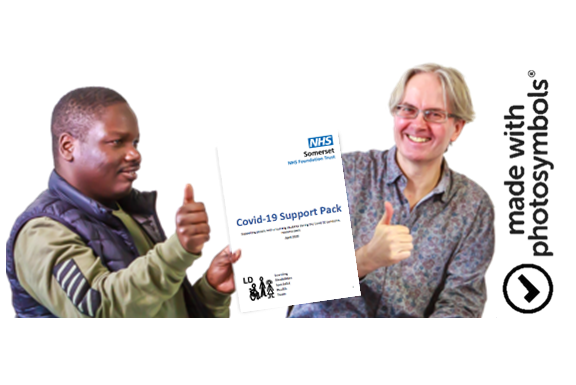 Spotlight
Helping people with learning disabilities understand the COVID-19 pandemic
We know that the uncertainty and changes brought about by the COVID-19 pandemic can be particularly challenging for people with learning disabilities and those supporting them.
To help with this we have developed a support pack that provides a range of useful and practical information and tips. The pack is primarily designed for care providers and the carers/families of individuals with a learning disability. However it might also be of benefit to other groups, such as those with dementia, autism, or other communication difficulties.
It contains a range of resources for carers divided into the following categories: Resources for Carers; easy-read resources for those with learning disabilities; resources you may find useful following admission to hospital.
Some of the resources have been developed by our own team, while others are examples of good practice from other areas. Resources include an easy read guide on going into hospital during COVID-19 and what to expect, as well as information on communicating effectively while using PPE and a COVID-19 'grab and go pack'.
We hope you find this support pack useful and we'd welcome any feedback to Rachel.Donne-Davis@sompar.nhs.uk.