Spotlight
International Women's Day 2021: Karen Prosser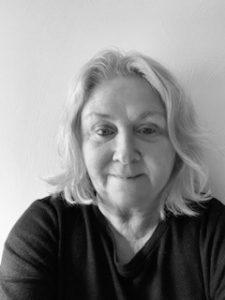 Karen Prosser – Programme director, Somerset COVID-19 vaccination programme 
Your role:
Usually director of commercial development at Somerset NHS Foundation Trust. I'm currently working as programme director for Somerset's COVID-19 vaccination programme.
What is your background, and what brought you to Somerset:
I originally trained as a radiographer, but ended up working in many different organisations and places including being a partner for a global consultancy, working and living for 3 years based in Hong Kong. This experience was great but I really missed the UK, and I spent a lot of time developing my priorities which were i) take what I had learnt in the private sector to benefit the NHS; ii) see and live near trees; iii) live in a barn; iv) own a dog; v) to be able to buy a wider variety of cheese. I've achieved aims 2-5 but need others to confirm the first!
What advice would you give to colleagues working in similar roles, or aspiring to be:
Don't be put off by thinking you cannot do it. I've never had confidence in me, having often had imposter syndrome, feeling that eventually I will be found out...thing is, no one has yet so I guess I have to believe I'm actually doing OK!
What's been your most defining moment on the vaccination programme:
This has been the hardest thing I've ever worked on in my long and varied career. There have been so many moments of feeling it won't happen, but other moments that have made me feel so proud, emotional and grateful for all the brilliant people I work with, especially those who have done the really hard work of delivering the vaccinations to the population of Somerset. Thank you to everyone involved.
The best thing has probably been seeing emails from people we've vaccinated and what it meant to them. Everyone who has been involved in the programme, from the vaccinators and pharmacy support to volunteers, will know the massive impact it's had on our communities – and I feel so proud to be a really small part of this. I came to work in the NHS in Somerset as I hoped my experience could benefit our communities. If I've helped in any small way, then I've achieved my aim and, despite the stress (and there has been a lot for all of us), I'm so pleased to be part of it and hope I've supported  other colleagues to do what they needed to do.