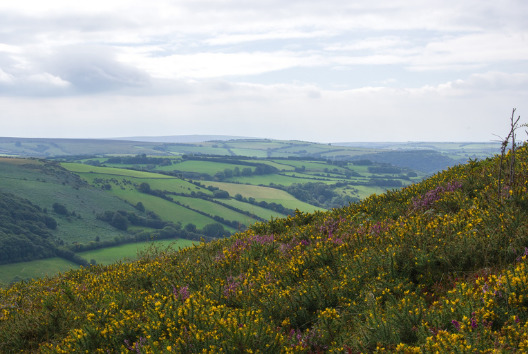 Spotlight
Living through COVID times – a collection of stories from people in Somerset
A new project to collect people's experiences of the COVID-19 pandemic launches in Somerset today (Monday 29 November).
The Somerset COVID-19 Archive Project is run by a partnership of the South West Heritage Trust and Open Mental Health – an alliance of local voluntary organisations, the NHS and social care, Somerset County Council, and individuals with lived experience of mental health needs working together to ensure that people in Somerset receive the support they need, when they need it.
The archive aims to gather people's experiences of the pandemic and how it has affected their mental health. There's a particular focus on finding out the thoughts of communities that don't traditionally engage with health and social care services.
Jane Yeandle, Somerset NHS Foundation Trust's service director for mental health and learning disabilities, said: "We've all experienced the lockdowns and others have faced unemployment and in some cases the loss of loved ones.
"These extraordinary events have affected our lives and our mental health in ways we could not previously have imagined, and they continue to do so.
"The idea for this archive came from New Zealand's response to a devastating earthquake in 2011. Authorities realised that the Maori population did not typically engage with mental health services, so they created a similar archive for this large group of people to talk about their experiences and get the support they needed.
"Our archive project gives us an opportunity to gain an understanding of other people's thoughts and emotions about the pandemic, and for future generations to learn about what people went through.
"There's a lot of evidence showing that people tend not to seek help from mental health services immediately after a natural disaster or an unprecedented event such as the pandemic.
"By starting a conversation with people, the archive gives our Open Mental Health service an opportunity to reach out to underserved communities such as those in rural areas who might not traditionally use mental health services. We can also look at how to develop more targeted services to best meet their needs.
"We want to ensure that we record the stories of Somerset people and places concerning these difficult times so that future generations can find out about the challenges we faced and how our communities pulled together."
The archive is open to everyone in Somerset, including people who work for the NHS and social care.
"We have over 9,000 colleagues at Somerset FT and a further 2,500 at Yeovil District Hospital," Jane added. "Many of our health and social care colleagues will have experiences they may want to share and we'd very much welcome their contributions to the archive."
Tom Mayberry, chief executive of the South West Heritage Trust, said: "The community archive is a very important way of capturing the voices of the pandemic and the many perspectives on these challenging times that might otherwise be lost. We're very pleased to be working with Open Mental Health to ensure that Somerset's unique stories of COVID-19 are preserved for this generation and for the future."
How to contribute to the COVID-19 Archive project
Fill out a simple form on the South West Heritage Website: https://swheritage.org.uk/somerset-archives/coronavirus-community-archive/. You can contribute to as many of the themes as you wish by completing a separate form for each. We look forward to receiving your contribution.
If you need mental health support
If you are an adult living in Somerset and concerned about your mental health, Open Mental Health is here to help 24 hours 7 days a week. Contact the team at Mindline Somerset on freephone 0800 138 1692 or locally on 01823 276892.