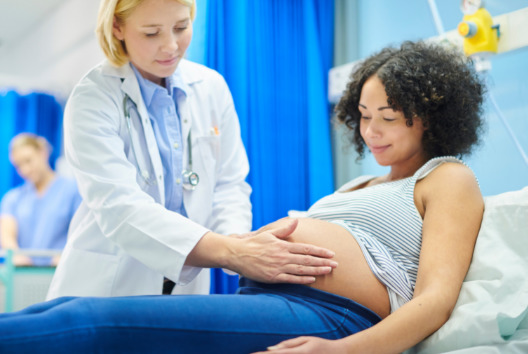 Spotlight
Message to parents, parents to be, babies and families 
Message from Sallyann King, Interim director of midwifery, and Donna Butland, chair of Somerset Maternity Voices Partnership
We recognise that the findings of the Ockenden report may be emotional, distressing and difficult for many of you to hear and read. We want to offer our support and reassure you. Becoming a parent and bringing a child into the world are life changing events that are remembered forever. We want to ensure that you receive the care, support and understanding that you need.
We strive to always provide kind and safe care to our Somerset women, pregnant people and their families. Our maternity teams are here to do this, we hope that you always feel listened to and supported during your maternity journey but if this is not the case please let us know so that we can support you and make the right changes to ensure this happens.
Our maternity services work closely with our Maternity Voices Partnership (MVP) to ensure your voices are being heard and decisions are made together and we will continue to work together to implement the changes asked of us from the Ockenden findings. You can talk to the MVP to share your feedback and experience anonymously or you can contact either of us directly with any concerns or questions.
Sallyann King – sallyann.king@somersetFT.nhs.uk or sallyann.king@ydh.nhs.uk
Somerset Maternity Voices Partnership
On Facebook https://www.facebook.com/SomersetMVP
Email somersetmvp@healthwatchsomerset.co.uk