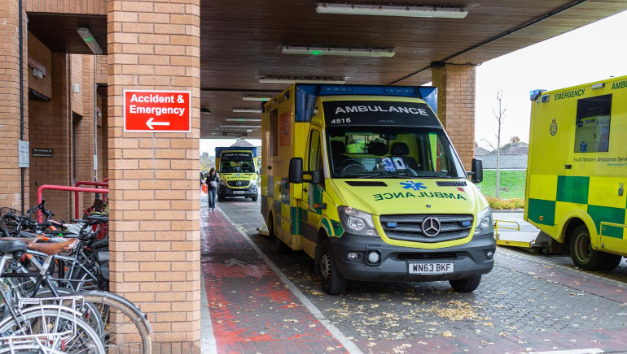 Spotlight
New funding to support emergency care in Somerset
It was announced last week that NHS trusts across the country have been allocated additional funding to upgrade facilities ahead of winter, increasing the provision of emergency care to reduce overcrowding and support the maintenance of social distancing, and to improve infection control measures.
In the South West, a total of £27,400,000 will be split between 12 trusts, with £1,245,000 of that allocated to Somerset NHS Foundation Trust.
The funding will be used to create an Urgent Care Centre located next to the emergency department (A&E) at Musgrove Park Hospital, increasing capacity in the department to include 11 more clinical spaces.
The funding will also be used to expand our same day emergency care service, adding an additional 16 spaces and creating new waiting areas. The improvements will help to ease pressures faced in A&E, mitigating the impact of social distancing on capacity and offering more flexibility for patients in need of emergency care.
Our clinical director and consultant in the emergency department, Dr James Gagg, said: "We are here to help you when you need emergency care, but we're encouraging all patients to use the full range of other urgent health services available in Somerset. Due to social distancing measures in all our healthcare settings, it's important that you are going to the right place to get the care you need. You can get help with a range of non-emergency conditions and get advice at your GP practice, as well as at your local minor injuries unit or pharmacy.
"Our colleagues in emergency care are already doing some great work in developing new ways of working in preparation for winter, and the funding will go some way in helping us to achieve those, ensuring we can continue to provide the best care for our patients."