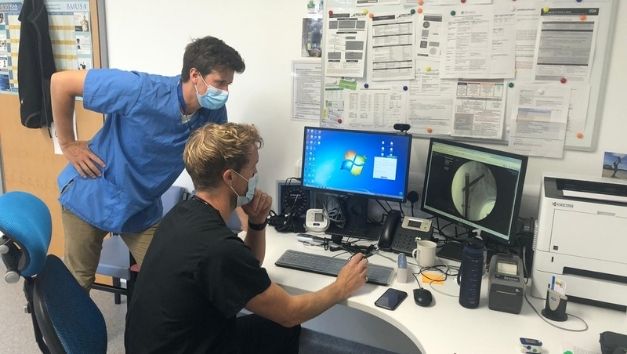 Spotlight
New physiotherapy service in GP practices proving a success
Many patients in Somerset who visit their doctor's surgery with a musculoskeletal (MSK) problem are now being offered an appointment with a physiotherapist instead of their GP.
It's all part of the First Contact Physiotherapy service, which was initially trialled in two Taunton GP practices, as well as practices in Bridgwater, Burnham-on-Sea and Wivesliscombe.
As part of the service a team of advanced physiotherapists assess and diagnose a range of MSK conditions, while playing a key role in health promotion and signposting patients to appropriate services as required.
They also have specialist skills, such as the ability to request investigations, provide injection therapy and prescribe medication if appropriate.
Kat Armitage, our interim head of service for MSK, physiotherapy and podiatry, said:
"MSK conditions alone account for about one in five GP appointments.
"The new countywide First Contact Physiotherapy service has meant that many patients now have timely access to specialist knowledge, closer to their home, potentially saving them from needing as many appointments.
"We know that the introduction of first contact physiotherapists has greatly benefited patients with MSK conditions as it allows them to access, the right person, in the right place, first time and also closer to home
"It has also provided Somerset residents with opportunities to gain lifestyle and physical activity advice to support them to self-manage their symptoms."
Simon Ingram, an advanced physiotherapy practitioner and clinical lead for the First Contact Physiotherapy service in Taunton, said:
"With fewer non-urgent operations taking place during the COVID-19 pandemic, primary care services are experiencing a much high demand from patients and we hope that our service can play a crucial role in meeting this need.
"We also have a great opportunity to support our local communities to get more active and recognise the physical and mental health benefits of this.
"One of the real positives of our Trust providing this service is that it creates a seamless pathway for the patient through primary and secondary care, which is something we're really proud about.
"Our advanced physiotherapists don't just work full time in GP practices as they also have a role in our MSK departments, orthopaedic clinics, the minor injuries unit at Bridgwater Hospital and the emergency department (A&E) at Musgrove Park Hospital.
"And as they have so many transferable skills and expert knowledge of the whole MSK pathway they are able to translate that into the setting they are working in at that moment.
"We are also able to offer virtual consultations to improve access for patients but also face-to-face appointments should there be a clinical need to do so."