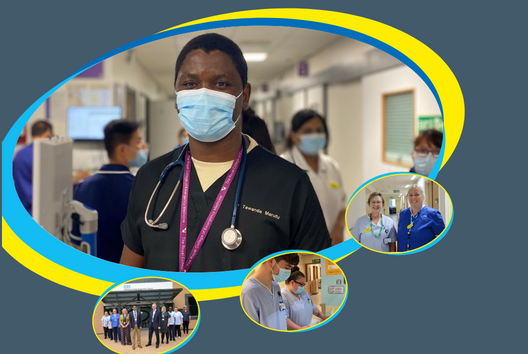 Spotlight
Our first face to face Annual General Meeting since 2019 – Come along and find out more about your local hospital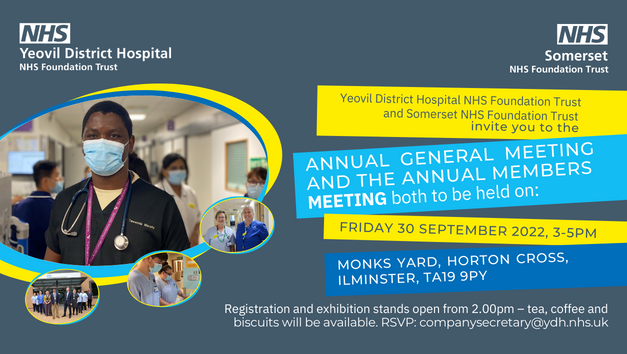 Friday 30 September – 3pm – 5pm – Monks Yard, Horton Cross, Ilminster, TA19 9PY
Come to our annual general meeting to hear about the exciting developments at both Somerset NHS Foundation Trust and Yeovil District Hospital, as well as the changes taking place and the ongoing work to improve patient care and experience. You can also provide feedback to help us improve our services.
This year the Somerset NHS Foundation Trust and Yeovil Hospital event will be held in common with as the two trusts are set to merge in April 2023.
Whether you have a question on the merger or future developments or changes at the trust, this is your chance to come and find out more. Meet our new directors and find out the plans for the years ahead. This is the first time members of the public have been invited to join us since pre pandemic times in 2019.
The agenda is going to be very busy and we will be focusing on:
Overview of the year
The annual report and annual accounts for 2021/22
Hospital at Home
Urology services integration
Lead governor reports including changes in governors and membership strategy update
Question and Answer session