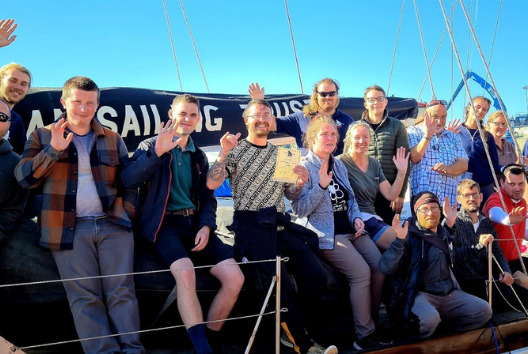 Spotlight
Our Voyage of Recovery 2021 – We did it! 
Over the last week our Somerset Team for Early Psychosis (STEP) colleagues completed a six-day voyage of recovery, taking a group of eight patients on a 265 mile sailing adventure from London to Poole.
Dr Estelle Rapsey, our clinical psychologist and clinical lead for early intervention psychosis, said: "Our journey included a 30-hour non-stop passage with a four hour watch system, setting off at 5:30am, sailing through the night and arriving the following afternoon weary and in need of some time on the land.
"We visited Cowes and Yarmouth on the Isle of White and anchored in the beautiful Studland Bay before finally arriving into Poole.
"Our trip was filled with highs and lows, challenges to overcome, laughter, beautiful scenery, moon lit nights, sunrises and sunsets. Everyone got thoroughly stuck in, learning how to sail the boat in strong winds and live together in close quarters!
"It was incredibly tough at times but we all bonded and worked together as a team, working towards our shared goal and developing a range of transferrable life skills. It was a huge achievement for all who took part; taking the risk, stepping up to the challenge and overcoming adversity to accomplish something amazing."