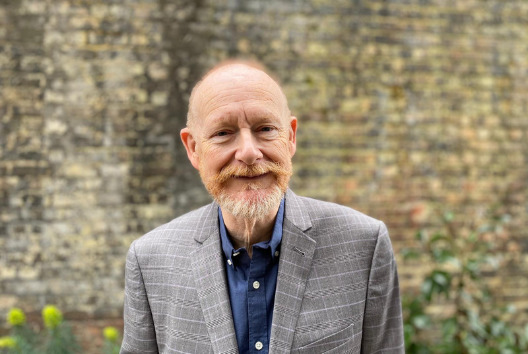 Spotlight
Rethink Mental Illness CEO visits Somerset's Open Mental Health
Last week we were pleased to welcome Mark Winstanley, chief executive of Rethink Mental Illness, to Somerset where he found out more about our innovative Open Mental Health partnership with voluntary and community sector organisations.
Rethink Mental Illness is the accountable body for the voluntary and community sector within Open Mental Health.
Mark met our chief executive Peter Lewis, our chief medical officer Dr Dan Meron, and our service director for mental health and learning disabilities Jane Yeandle.
"It was lovely to be able to welcome Mark and showcase the work we have done in Somerset," said Jane.
"The partnership approach that has been developed is a credit to all involved. We have had the opportunity in Somerset to be bold and transformational and it is great to be able to share this as a model for future service development."
During his visit, Mark said he was pleased to see that the Open Mental Health partnership in Somerset offers people with mental illness joined-up support.
"Rethink's Communities that Care model sets out a long-term vision for mental health care and outlines what good community support looks like," he said. "We want a system that's easier for people to navigate."
A key principle of the Open Mental Health approach has been to work with experts by experience to co-produce services, helping to transform social care and health provision.
Jo Poole an expert by experience for Open Mental Health said: "Co-production is at the heart of Open Mental Health and key to making sure services are designed to meet people's needs."
As part of his visit, Mark met colleagues from across the Somerset health and social care community, and also joined the Somerset Activity and Sports Partnership (SASP) in Wellington to hear about an exciting new Open Mental Health project for young people aged 16-25.
New Open Mental Health partners 2BU, Minehead Eye, Fuse Performance, Conquest and Young Somerset are all part of this new project which is coming soon.