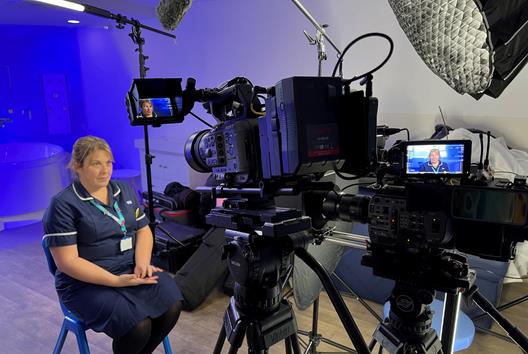 Spotlight
Somerset in the spotlight on BBC Countryfile
On Sunday 15 January, BBC Countryfile featured the amazing work done by our midwives across Somerset.
The Countryfile team followed a handful of our midwives and families over a couple of weeks back in the autumn, who gave an honest reflection on the very real challenges that teams face working in a rural county like Somerset, and the current pressures within the NHS.
The programme showcases the professionalism of our midwives, and describes the importance of standalone midwife-led birthing centres, with footage of our midwives at Bracken Birthing Centre and Mary Stanley Birthing Unit, as well as the Yeovil home birth service, and why it's important that we offer choice for women and their families.
It also brilliantly highlights how while our midwives may be under pressure, they still provide excellent care to women, families, and babies.
You can watch the feature during the "Audley End House" episode, available now on BBC iPlayer.