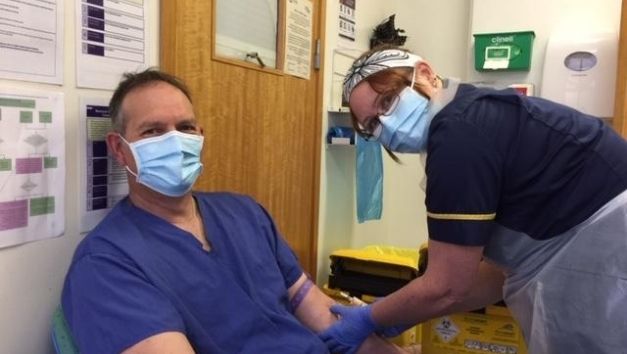 Spotlight
Somerset NHS colleagues take part in ground breaking COVID-19 study
We are delighted to report that almost 400 colleagues at Somerset NHS Foundation Trust have so far signed up to take part in the SIREN trial, which aims to assess whether prior infection to COVID-19 protects against future infection.
It also helps to improve our understanding of COVID-19 in other important areas:
An idea of the number of healthcare workers infected by COVID-19 in the last few months and whether there are differences related to age, ethnicity and other factors
What proportion of frontline NHS colleagues have been exposed to COVID-19 and to improve our understanding on how quickly it spreads over the coming months
How the antibody levels change over time and the different types of antibodies that may be present
How viruses from different individuals relate to each other by comparing the genetic make-up of the viruses
If individuals are admitted to hospital, we will explore how individual and virus factors may impact on the illness that people suffer.
Melody Schultz, who is responsible for COVID-19 testing at Somerset NHS Foundation Trust, said: "We would like to thank all colleagues who have already participated, and to those who have signed up and are waiting to start in our community locations.
"This study is a great example of how embedding research in healthcare can help to shape our knowledge and future responses to COVID-19 on the frontline of NHS services and it's fantastic to see how many of our colleagues are taking part in this.
"We are very proud of our recruitment figures so far and we are pleased to be able to offer more places on the study, so our message to colleagues at Somerset NHS Foundation Trust is that if you are keen to join the study, please see all the details on our colleague intranet."