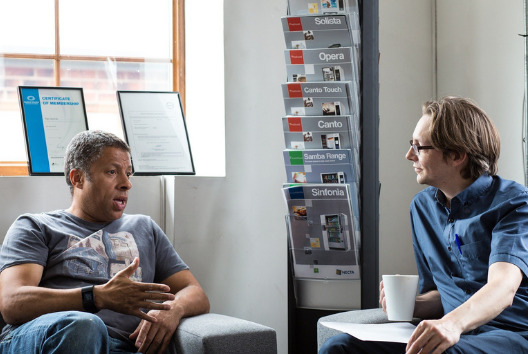 Spotlight
Somerset talking therapies service reports highest recovery rate in England
People who use Somerset's Talking Therapies experience a higher degree of recovery than anywhere else in England.
Latest figures published by NHS England for July 2021 show that Somerset NHS Foundation Trust came out as the trust with the highest recovery rates – and this has been the case for the last few months too.
Talking Therapies is part of the national improving access to psychological therapies (IAPT) initiative, which began in 2008 and has transformed the treatment of adult anxiety disorders and depression in England.
It is widely recognised as the most ambitious programme of talking therapies in the world and in the past year alone more than one million people accessed IAPT services for help to overcome their depression and anxiety, and better manage their mental health.
"The recovery rate of our patients has steadily improved and has been sustained at a healthy rate for quite some time to the extent that we are currently the top performing trust in the country," said Marc McDonagh – service manager for the talking therapies – Somerset IAPT service.
"The success of our service is particularly impressive as many people involved in the IAPT model of care have expressed that it tends to be more effective in bigger cities, whereas we are one of the most rural counties in England.
"One of the ways we have achieved this is by providing all colleagues in our service with IAPT-compliant training, so they gain an advanced, tailored qualification.
"Our workforce has also remained steady over the last few years, particularly in senior management roles. This has meant we have been able to give both colleagues and patients that consistent high level of support that helps to create a positive caring environment.
"Having such excellent support from our information services colleagues has been important in helping us to identify areas that we need to improve on as we are able to better predict our recovery rate. We've also listened carefully to patients themselves who have told us what they value most about our service."
The talking therapies service uses a recovery-focused supervision model that focuses on their recovery and looks at how best to sustain that successful outcome.
"We measure a patient's recovery through a series of questionnaires about mood, anxiety and depression scale," he said. "We ask them to fill it in at every session to allow us to focus in together on their specific symptoms.
"By helping to reduce a patient's score on the two scales, it proves that the treatment they receive is working for them and that we are more likely to get to the issues that they need to focus on, which in turn helps their recovery.
"Alongside our excellent recovery rate, we have also significantly improved our waiting times to a maximum of six weeks for the majority of our patients, which has led to a better all-round experience for our patients.
"We've had great feedback from patients about how prompt we have been in responding to their referral to provide them with an assessment, followed by the right level of treatment, and they have told us that they feel a lot less anxious not having to wait too long.
"We also work closely with our colleagues in Open Mental Health – an alliance of local voluntary organisations, the NHS and social care that work in partnership to ensure that residents of Somerset get the support they need, when they need it – to discuss patients who have been referred into our mental health services so we can ensure they are cared for by the right healthcare professionals.
"The idea is that 'no door is the wrong door' for our patients as we get them the right support whichever service they come into contact with first."