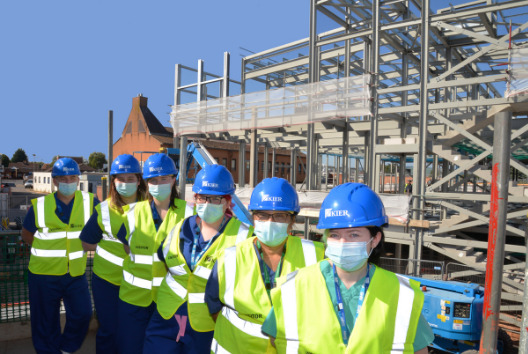 Spotlight
Somerset to get state-of-the-art new centre for decontamination and sterilisation of NHS surgical instruments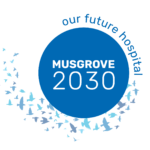 A specialist department responsible for the decontamination and sterilisation of medical and surgical instruments in Somerset will move into a brand new state-of-the-art centre next year.
The sterile services department, based at Musgrove Park Hospital, is moving from the hospital's old Second World War building location to sit alongside a new surgical centre that's set to open in 2025.
And the hospital's new surgical centre itself will be built on the area vacated by the current sterile services department building.
It's all part of Musgrove 2030 – the ambitious programme to transform the hospital's facilities and ensure people are cared for in the right place to meet their health needs.
Colleagues in our sterile services department are responsible for ensuring that reusable medical devices, such as endoscopes, scalpel handles, orthopaedic drills, and dental instruments, are decontaminated and sterilised to the highest standards, so they are ready to use again in operating theatres and other areas across the NHS in Somerset.
Mark Morley, sterile services manager at Somerset NHS Foundation Trust, said his team was looking forward to supporting colleagues and patients across the NHS trust from the brand new building.
"It's great to see the new centre is starting to take shape, with the steel frame now in place," he said.
"Our department provides a vital support service as we process around three million instruments every year across Musgrove Park Hospital, our community hospitals, podiatry services and outpatient departments so we're very pleased it has been included as a key part of the surgical centre development and wider Musgrove 2030 programme.
"The work that colleagues in our team do is vital in the care of our patients. We're a bit of a silent service in that patients don't necessarily know we're here, but our hospitals and services simply wouldn't be able to run without us.
"Our main role is to decontaminate and sterilise all surgical instruments that are used inside hospital theatres or clinics, to make them available for surgeons to use. We currently work 18 hours a day, Monday to Friday, with additional hours at the weekend to ensure equipment is ready to use for patients' procedures.
"During the COVID-19 pandemic our team was involved in decontaminating visors for our surgical teams – which was an additional role we took on."
The new building will bring about many benefits for our patients and the NHS staff who look after them.
"As part of the development we have invested £1 million on larger and more sustainable equipment for the centre," Mark continued. "The whole process will be more efficient as the additional capacity will mean we can sterilise and decontaminate more equipment than before.
"The centre being located right next to our new surgical centre when it opens in a few years is also great news as the transfer of equipment to and from our theatres and endoscopy suite will be seamless.
"It has also been designed to manage additional capacity, futureproofing the hospital for additional sterile services activity in years to come. For example, the new washer disinfectors will automatically decontaminate large transit trolleys, improving infection prevention and control.
"We involved colleagues in the team during the building design so we could understand from their point of view the things that hadn't quite worked so well before, and how we could improve things in the future.
"A good example is how we're introducing adjustable sinks and workstations to help with manual handling, increased number of computers so less movement backwards and forwards and improved air conditioning as it can be a very hot area to work in."
Local MP Rebecca Pow said: "I am delighted that work is underway to build a state-of-the-art centre (that will sit alongside the new surgical centre set to open in 2025) for the decontamination and sterilisation of medical and surgical instruments at Musgrove Park.
"The team in the sterile services department are absolutely vital to the day-to-day running of the services provided at the hospital and the new centre is due to open next year. It is all part of the Musgrove 2030 programme, which involves upgrading and transforming many of the hospital's antiquated facilities.
"I was pleased to work with local and national stakeholders to help secure the necessary funding commitments from Government and this project will further improve the outstanding care given to the people of Somerset at Musgrove Park."
The new sterile services centre is expected to be operational from early summer 2022.
David Snell, Strategic Health director for Kier Construction Western & Wales "The sterile services department at Musgrove Hospital is vitally important for treating patients and we are proud to be working with Somerset NHS Foundation Trust and hospital staff to deliver this new building.
"The Musgrove 2030 plan is set to transform patient care and we are delighted to be delivering a number of new buildings with first-class facilities for the local community."