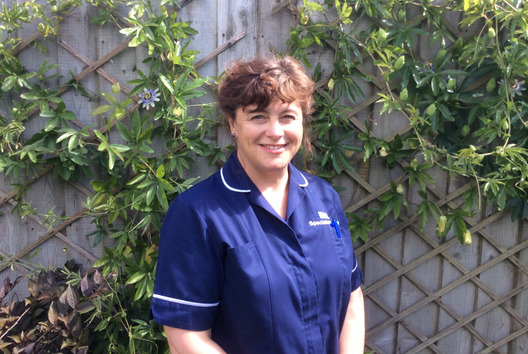 Spotlight
Supporting families in Somerset to consider organ donation
There are currently more than 7,000 people in the UK waiting for a transplant, and with less than 1% of people dying in circumstances where they can donate organs, every donation is precious.
Specialist nurse for organ donation (SNOD), Tam Jackson, has been an advocate for organ donation at the trust for 7 years. Having worked in an intensive care setting for over 20 years, Tam went on to become a SNOD for NHS Blood and Transplant, while retaining an honorary role at Musgrove Park as a specialist requester.
Tam will be stepping down from her roles to take early retirement after this week, which just so also happened to be Organ Donation Week! Before she leaves, she wanted to share her experiences and thoughts on organ donation
"I have always been incredibly passionate about good end of life care. This started during my role as an intensive care nurse – I had an ongoing desire to make sure we got things right for our patients and for their families.
"Organ donation is very much part of the end of life care process in intensive care (ITU), and involves conversations with the patient's family to ensure it is the right step for everyone. A decision around organ donation can only be explored once a clinical change in focus towards end of life care has been confirmed – and even if someone has already registered on the Organ Donor Register to become a donor, we still ask for the family's consent and support before anything can happen.
"It's then a very quick turnaround process! When I share with families or my colleagues how much has to be done, they often expect it to take days – when in reality, it's all done within 24 hours most of the time.
"There is lots of information to check and collect if a family agree to organ donation, as well as a lot of considerations to be put in place. There can be cultural or spiritual support, special requests from the family such as keepsakes, and that's aside from all the clinical aspects of identifying any potential transplant recipients and the logistics of how that will happen.
"Despite this incredibly quick timeframe for getting things put in place, the donation itself is the most respectful of procedures. The transplant teams will travel to the hospital where the patient is being cared for, and the individual will be treated with the same dignity and respect as any other patient receiving an operation. The surgical team will take a moment to honour that person and the true gift they are about to give to others, any wounds are closed clinically just like any other patient, and there can even be music playing or other special requests from the family honoured (such as particular clothing). It's a real privilege to be part of such an experience.
"Due to the clinical scope of our trust, there were just 6 patients who donated organs after their death at Musgrove Park last year – but those 6 donations resulted in 16 patients receiving a life-saving or life-transforming transplant."
A new SNOD will take on Tam's role at Musgrove Park once she steps down, but meanwhile there are things we can all do to help raise the profile of organ donation.
"Ensuring family conversations take place is key to increasing the take up of organ donation," Tam continues. "For those people who sign the register to become an organ donor, their families will usually support that decision. But where someone hasn't made their decision clear, families find it hard to know what their loved-one would have wanted, especially at such an emotional time. The change in the law in 2020 was put in place to help support families make this vital decision.
"In my 11 years of being a SNOD, I have supported many families in exploring the option of organ donation, but it's not for everyone. Some families feel unable to consider donation. Sadly, we know that a proportion of these families will go on to regret this decision. My role is to ensure that everyone has all the information they need to make an informed choice at the right time – one that they will feel comfortable with for years to come.
"Have a conversation with your own family, and support others to have their own conversations too. Like all end of life care, there is only one chance to get it right."
If you would like to learn more about organ donation, you can visit https://www.organdonation.nhs.uk/.