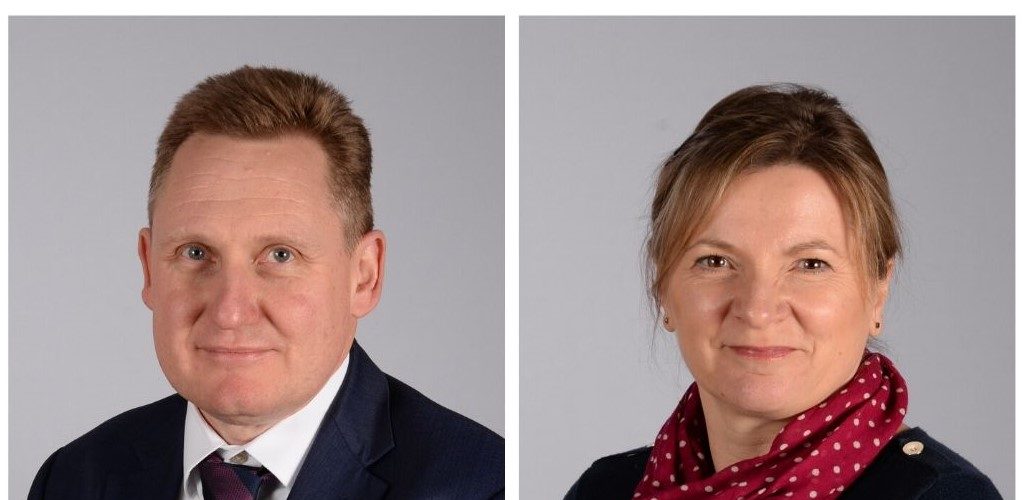 Spotlight
Supporting our BAME colleagues
We have written a letter outlining the steps we are taking to support the wellbeing of our Black, Asian and Minority Ethnic (BAME) colleagues at this time in light of the emerging evidence of a disproportionate impact of COVID-19 on the BAME community. To read the letter, please see copy below.
Peter Lewis, chief executive at Somerset NHS Foundation Trust, said:
"We recognise how worrying it is at the moment for our colleagues and we want to provide them with as much support as we can.
"Our BAME colleagues make a significant contribution to our Trust and the care we provide to patients. We are grateful for their ongoing commitment."
Dear BAME (Black, Asian and Minority Ethnic) colleague
Many of you will be concerned about the disproportionate impact of COVID-19 on BAME colleagues in the UK. We understand that this is worrying and we want to do all we can to ensure you feel safe and supported during this difficult time.
At a national level an inquiry has been launched to understand why people from BAME backgrounds appear to be disproportionately affected by coronavirus. While we await these findings we are taking the following steps to protect you and your families and have made the following commitment to you:
1. Your manager will be supported to support you. We have taken the decision to include BAME colleagues into the vulnerable and at risk group and are asking managers to have conversations with all BAME colleagues as they would for all within the vulnerable group. We have updated our risk assessment which supports managers with these conversations to ensure they understand the concerns and needs of our BAME colleagues and their families. We encourage you to feel confident discussing any concerns you may have about COVID-19 and the impact on you and your family with your managers. While we don't yet have any conclusive research or national guidance, we feel that this is the right approach to take. We also hope that you feel comfortable sharing any concerns you have about any underlying conditions so that these can be taken into consideration when planning your work.
2. We will include BAME colleagues in the priority list for testing during the first five days of symptoms. We encourage all BAME colleagues or their family members with symptoms to get tested as soon as possible. You will not be refused a test in the first five days of the onset of the recognised symptoms. We are currently offering the COVID-19 test for any colleagues who are in the first five days of having symptoms due to available capacity. If this changes BAME colleagues will remain on our priority list. This also applies to any of your family members who live with you (who are also in the first five days of symptoms).
3. All BAME colleagues who may need to use a FFP3 mask will be supported to be FIT tested as soon as possible. This makes sure that you are as safe as you can be if you need to use a FFP3 mask while working with COVID-19 patients. Drop-in clinic are running across the community, mental health and acute sites on a regular basis. There is no need to book, just come along and speak to one of the team. A Fit Test will take between 15 and 20 minutes per person. More information is available here: http://intranet.tsft.nhs.uk/a-z/coronavirus-(covid-19)/latest-trust-advice-and-resources-(eg-infection-control-management-and-hr-info)/infection-control-management-and-testing/fit-testing-for-personal-protective-equipment-(ppe)/ If you have any queries or concerns the fit tester will be able to support you as they are fully trained in fit testing for all colleagues, including our BAME colleagues.
4. If you need to take sick leave due to COVID-19 related illness, we can reassure you that this will not affect your job role or future progress. We are committed to supporting the development of our BAME colleagues and will continue to do so. Please do not hesitate to report any symptoms that concern you and ensure you are tested to protect yourself and your family. We will ensure that you have regular follow up and contact with your line manager if you are on sick leave related to COVID-19 or need to isolate due to a family member with symptoms. We want to make sure that you are safe and well supported during this difficult time.
5. Your wellbeing is very important. We have heard that many BAME colleagues are understandably worried about their own and their families' health at this time. Sunny Sander-
Jackson (BAME lead) is working with our wellbeing team to ensure this service meets everyone's needs.
We are alert to the affect the coronavirus pandemic may be having on our colleagues and are looking closely to see if the pandemic is affecting different colleague groups differently. By understanding this, we will be able to act on any trends or themes as soon as possible.
This is a high priority for our Trust at this time.
Thank you very much for your contribution during this difficult time. You are very valuable members of our community and we are really grateful for your ongoing commitment and hard work.
Peter Lewis, Chief Executive Isobel Clements, Director of People