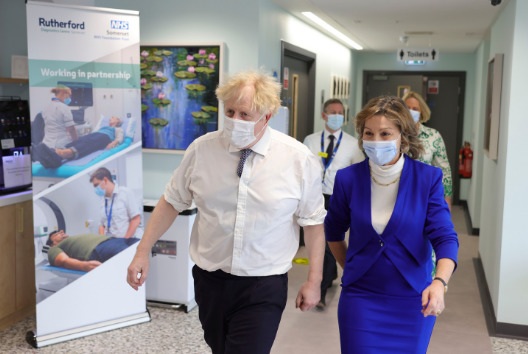 Spotlight
The Prime Minister visits Rutherford Diagnostics Centre Somerset
On Thursday 20 January, the Prime Minister Boris Johnson visited the Rutherford Diagnostic Centre Somerset in Taunton – the first community diagnostics centre of its kind in England – to learn more about the positive impact it's having on diagnostic test wait times across the county.
The centre is run by Rutherford Diagnostics Limited, a subsidiary of Rutherford Health PLC, working in partnership with Somerset NHS Foundation Trust. This agreement provides NHS patients in Somerset increased access to diagnostic tests which inform their treatment, and means that patients can have their scans and x-rays in a stand-alone, modern facility, away from a busy acute hospital.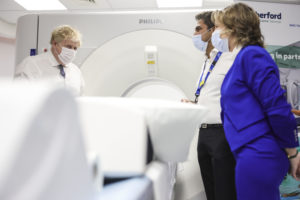 It was a pleasure to show the Prime Minister around the new centre, highlighting how our partnership with Rutherford Diagnostics is helping to reduce the number of patients who are waiting too long for a diagnostic test. By developing this partnership, we have been able to increase our diagnostic capacity for both Magnetic Resonance Imaging (MRI) and Computed Tomography (CT) by 25%.
When the centre first opened in September 2021, there were 7,375 patients waiting for a diagnostic test, with 3,378 of them waiting longer than the government target of six weeks. In just three months, we've been able to reduce the number of patients waiting longer than six weeks to 2,640.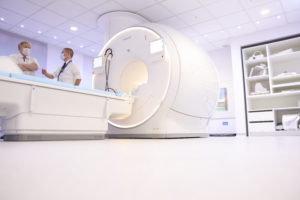 Even before the pandemic, it was vital for us to increase our diagnostic imaging capacity, and it's brilliant to see the progress already made since the centre was launched.
To learn more about the centre, and our partnership with Rutherford Diagnostics, click here.