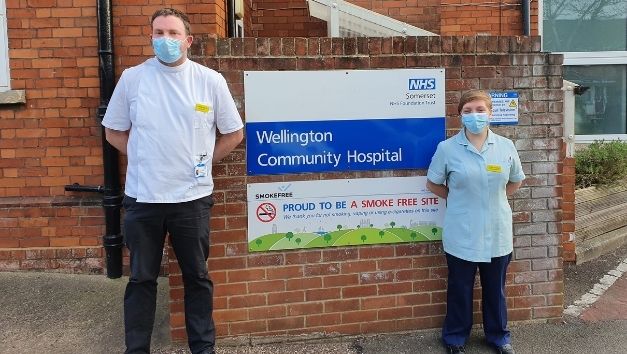 Spotlight
Thumbs up from patients for Wellington Hospital's ultrasound service
Patients have given our new ultrasound service at Wellington Hospital a resounding thumbs up.
The service provides an ultrasound for about 80 patients a week and was set up to ease pressure on the diagnostic services at Musgrove Park Hospital. It also means patients local to the Wellington area no longer need to travel into Taunton.
It opened in January this year when the hospital's former medical records office was converted into a clinical space.
It's another example of diagnostic services being provided in the community with our hospitals at Bridgwater, Chard, Minehead and West Mendip all offering an ultrasound service.
Over 120 patients who have used the service in Wellington took a survey between 22 February and 8 March and gave the service a glowing report.
They were impressed with the professionalism, easy access, welcome, organisation and cleanliness at the hospital.
Sonographer Alice Bevan, who led the set-up of the new ultrasound service at Wellington Hospital, said: "I was so delighted to hear such positive feedback from our patients. It's a real testament to the hard work and organisation of everyone in our service. I also want to thank the team at Wellington Hospital who could not have been more accommodating to us, and we very much look forward to continuing to work with them to develop the service in the future."