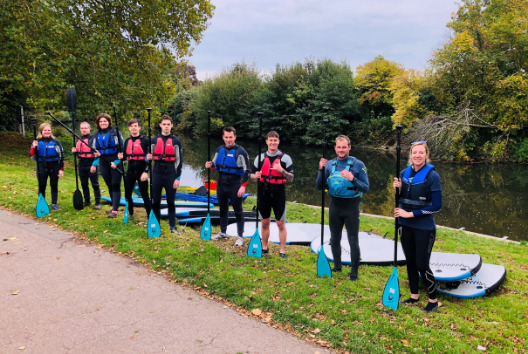 Spotlight
Voyage of recovery for Somerset patients with first episode psychosis
People in Somerset who have experienced first episode psychosis are getting the chance to take part in a unique sailing voyage around the southern coast.
Ten patients from Somerset will take part in the six-day voyage, which begins in London on 19 September and ends in Poole in Dorset on 24 September.
They'll join ten other crews from EIP services across the UK, who will also embark on separate six-day voyages.
The voyage is being organised by colleagues from our EIP service, in partnership with the Cirdan Youth Trust – a charitable organisation that provides disadvantaged young people with the opportunity for self-development and recovery by sea-based voyages, learning to live aboard and sail a large vessel.
It's all part of a unique approach to working with young people and adults who have experienced psychosis by giving them an opportunity to take part in an adventure therapy programme.
Psychosis is a mental health problem that causes people to perceive or interpret things differently from those around them. This might involve hallucinations or delusions, which can cause severe distress. Psychosis can happen to anyone and affects between one and three per cent of the population, which is higher than diabetes in young people.
The ten patients will be joined by up to five colleagues from Somerset FT's mental health service, as well as the resident crew of the Cirdan Youth Trust.
Dr Estelle Rapsey, our clinical psychologist and clinical lead for early intervention psychosis, said:
"Our Somerset Team for Early Psychosis (STEP) is always looking for new and innovative ways to support young people and adults in their recovery.
"There is growing evidence that adventure and outdoor therapy has a really positive impact on people with mental health conditions, particularly those experiencing psychosis for the first time.
"Psychosis is quite an isolating illness and there is unfortunately a lot of stigma attached to it. If a person experiences psychosis it can be terrifying and confusing, so people tend to withdraw from everyday life.
"The aim of this exciting sailing voyage is to integrate challenging, experiential learning activities as part of a structured therapeutic environment. This encourages the transfer of these experiences into the more challenging areas of our patients' lives that could otherwise prevent their recovery from psychosis.
"They will learn how to sail and navigate working towards recognised sailing qualifications and will also be able to brush up on core life skills, such as cooking, cleaning and working as part of a team.
"To prepare for this exciting and challenging journey, we have been developing a programme of adventure activities designed to give our patients that higher self-esteem and confidence, while pushing them out of their comfort zones.
"Our patients are really excited for this adventure of a lifetime and we're equally excited too!"
Our Somerset Team for Early Psychosis embarked on a series of fundraising activities over the last year, including a 95 mile cycle ride by colleagues from the team itself.
They raised over £5,000 on their Just Giving page, a £5000 grant from the National Lottery and £3,500 from Trust charitable funds. The Cirdian Sailing Trust also kindly donated £6,000 towards our costs.