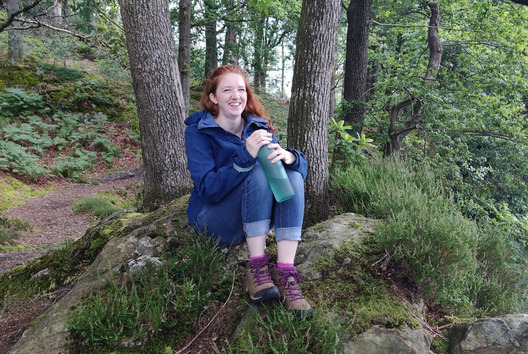 Spotlight
Young people with low mood encouraged to join nature research study
Young people in Somerset, aged 13 to 19 years old who experience low moods, are being encouraged to join a new research study which aims to understand whether support groups delivered in nature vs indoor can have benefits for young people.
Participants will be invited to choose between a nature or indoor  group, explore different ways of coping with low mood and be able to talk to other people who feel similar things. You can also be entered into a prize draw to win one of two £75 vouchers available, as a thanks for taking part!
Heather Stephenson, trainee clinical psychologist at our trust, is leading the research in collaboration with University of Exeter. She explains "There are lots of evidence-based treatments for young people experiencing depression but these are not equally effective for everyone. Contact with nature has been linked with reduced symptoms of depression and distress and improvements to wellbeing, attention and quality of life. I'm passionate to understand more about how nature could help our clients and gain insight into new ways of delivering care.
From my own clinical and personal experiences, I know the benefits being outdoors in nature can provide. It can create a new way for people to relate to each other, feel more comfortable and accessible and open up conversations, that weren't possible in clinical spaces. It could also change the way we think about delivering care, by giving young people a choice in how we support them and services another option for provision. The study will involve joining three group sessions over a month, and completing questionnaires at different time points to understand the impact of the intervention."
Contact Heather on hs705@exteter.ac.uk to find out more or get involved.