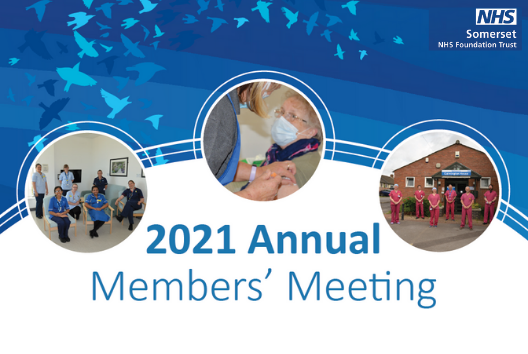 Spotlight
Your invitation to the Somerset FT 2021 Annual Members' Meeting
Our chair Colin Drummond is delighted to invite you to the Somerset FT Annual Members' Meeting on Wednesday 29 September, from 3:30 to 5:30pm. It's a virtual event over Microsoft Teams Live – click here to join.
This year's programme includes:
An overview of the year
A report on the development of Open Mental Health
A report on the Covid-19 Vaccination Programme
Our lead governor's report
Q&A session
If you have a question for the Q&A session, please email Carol.Lydiate@SomersetFT.nhs.uk by Monday 27 September.