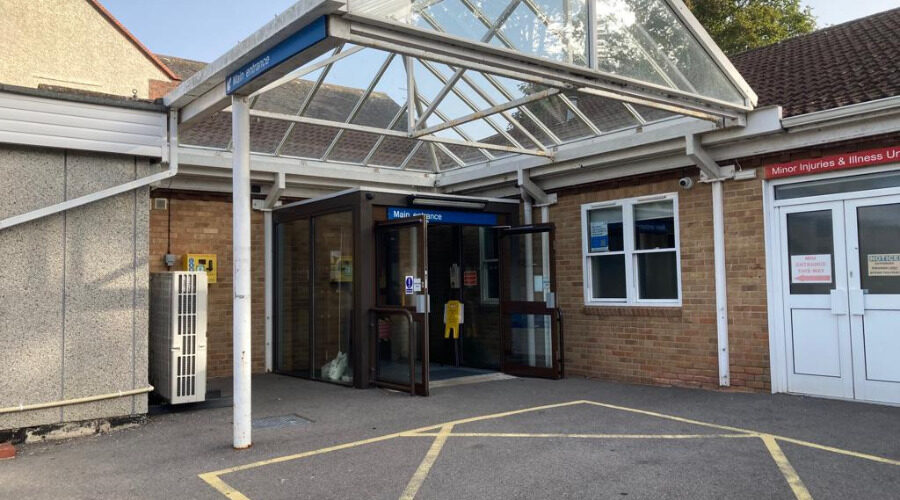 Spotlight
Chard Hospital minor injuries unit to open seven days a week from 5 September
From Tuesday 5 September the minor injuries unit (MIU) at Chard Community Hospital will open seven days a week, from 8am to 9pm.
It follows the successful recruitment of two additional emergency nurse practitioners, which means a safe and consistent service can now be provided from the MIU every day of the week.
The opening times for all Somerset's MIUs can be found here: https://www.somersetft.nhs.uk/minor-injury-units/
New x-ray facilities at Chard Hospital's MIU
We have also made a significant investment at Chard Hospital's MIU by purchasing a brand new x-ray machine.
This means there will temporarily be no x-ray facilities available at the hospital's MIU from Monday 21 August until October, while the current x-ray machine is upgraded. During this time, patients will be directed to the most appropriate x-ray facilities, with results and ongoing management returned to Chard Hospital's MIU.
Hannah Coleman, managerial lead for Somerset's minor injuries units, said: "We're really pleased to be able to once again open Chard Hospital's MIU seven days a week successfully appointing a number of additional emergency nurse practitioners.
"While we won't have an x-ray facility at Chard over the next couple of months and understand that this will cause some inconvenience, our investment in a new machine will mean patients will be able to access the best care at our MIU for years to come."
About the Minor Injuries Service
We provide an MIU service from seven sites across Somerset, situated in community hospitals in Chard, Bridgwater, Burnham-on-Sea, Frome, Glastonbury, Minehead and Shepton Mallet. All units have access to x-ray, except Burnham on Sea. Chard will also have no access to x-ray until October.
Our MIUs are run by Emergency Nurse Practitioners (ENPs) – clinicians specialising community urgent care who can independently manage a wide range of injuries and acute illness, these clinicians are supported by staff nurses and healthcare assistants.
Our minor injury units see, assess, diagnose and treat a wide range of non-life-threatening conditions. Common examples include:
Soft tissue injuries
Broken bones
Injuries and wounds
Minor head injuries
Soft tissue infections and bites.
Emergency contraception.
Chest infections
Throat infections
Eye injuries and infections
Urinary infections
Patients with potential heart attacks, stroke, patients with altered consciousness, or those with head injuries who are on 'blood thinners' should attend an emergency department.
If you are not sure where to go, ring NHS 111 for help and advice and for emergencies, call 999.