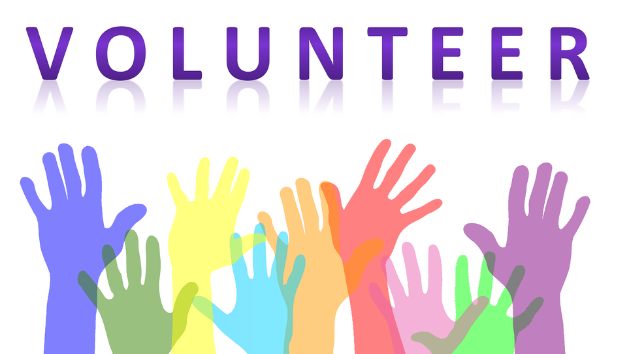 Spotlight
From volunteer to career – a new way of recruiting colleagues to the NHS in Taunton and West Somerset
Volunteers in Somerset's NHS are being offered specialist training to help them forge a career in the health service.
It's all part of a scheme, developed by clinicians, that aims to encourage volunteers to take up a role in the NHS, giving them the training and knowledge they need at the same time.
The scheme, called 'Volunteer to Career', is one of a number of ways that the NHS in Somerset is addressing the huge workforce challenges facing the health service. In total, there are currently an estimated 110,000 vacancies across the NHS in England.
The focus of the scheme in Somerset is on the NHS trust's neighbourhood teams, which are made up of various community services and GP practices.
The teams of volunteers provide support across a range of services, including clinical administration, helping to address patient isolation and loneliness, reassuring patients before surgery, taking calls, offering family liaison and supporting the process when patients leave hospital. The volunteers are then given an opportunity to choose the areas they would like to support.
Since the start of the pandemic, volunteers have mobilised across the UK to provide vital complementary support to health and social care colleagues.
Around 71,000 people took paid roles and thousands more volunteered to help with the UK's COVID-19 vaccination programme.
And 11,000 of those who volunteered to administer jabs have since decided to take up full-time jobs within the NHS – demonstrating the value of these opportunities.
Isobel Clements, director of people services and organisational development at Somerset NHS Foundation Trust, said:
"Our wonderful volunteers play such an important role in the NHS, and it's great to be able to give something back by offering them a route into a clinical career in the NHS, along with extensive training.
"With staffing pressures in the NHS more challenging than ever, we've needed to look at how we recruit and develop our workforce differently and this sort of initiative, along with nursing degrees apprenticeships and work experience, will hopefully encourage more people to consider working for the NHS.
"Traditionally our almost-1,000 strong team of volunteers have taken up roles such as 'meet and greet' and peer support at our hospitals, but this initiative will target young people in the latter years of secondary school and sixth form who are starting to think about their future career.
"One of the new areas we're focusing as part of the initiative is providing volunteering opportunities outside of the hospital environment, such as in our community services and GP practices."
Maeve Hully, director of volunteering at Helpforce, said: "Volunteer to Career is an important way to address one of the biggest challenges the NHS is facing: a cycle of shortages and increased pressures on staff, which has been exacerbated by the pandemic.
"It has been such an exciting collaboration between clinicians, volunteers, service managers and patients. Watching clinical teams embrace volunteering so positively has ensured that the majority of volunteers who participated in the project have already gone on to careers in healthcare – a phenomenal result in a short period of time.
"Volunteer to Career delivers dual benefits, supporting stretched NHS services, whilst also encouraging more people to consider careers in health at a time when there is a critical need."
Carly Schoepp, programme manager at Health Education England's national volunteering unit, said:
"Many people volunteer in the NHS for different reasons, and some have aspirations to eventually work in the health and care. It's vital that we think more about how we help those volunteers into their chosen career, to do so is good for the individual, for services and for patients.
Mark Newton, a volunteer who joined the trial scheme that ran in North Sedgemoor, said: "The Volunteer to Career scheme is proving to be an excellent way for me to gain practical experience and skills in my chosen field of mental health.
"I'm able to reflect on my experiences, seek guidance from professionals, and take advantage of the training and learning opportunities offered through the scheme.
"By volunteering, I have an opportunity to make a meaningful impact on the lives of others, while also working towards my career goals. I would recommend joining this scheme to anyone looking for a future career within the NHS."
If you're interested in getting involved in the Volunteer to Career scheme, email volunteering@SomersetFT.nhs.uk.