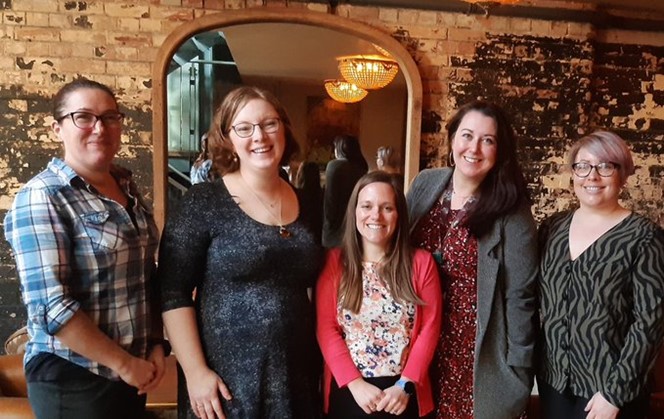 Spotlight
Giving patients better care at end of life through advance care planning
Whether someone at end of life has had time to prepare, or if it's come all of a sudden, the main thing everyone wishes for is that their loved one has their wishes met and can die comfortably and at peace. But if you were suddenly unwell, injured, or dying, do the people close to you know your wishes?
Advance care planning (ACP) gives people a chance to think about, talk about, record, and share their priorities and wishes. This can be done at any age or stage of health, and can take different forms:
For health and medical treatment decisions
For after death
Decision making for when you are unable
For future care wishes.
Our unique end of life care service in Somerset spans multiple healthcare and voluntary organisations, and as such, it hosts its own unique Advance Care Planning Week, taking place this year from Monday 26 – Friday 30 June.
The aim of the week is to raise further awareness of advance care planning, and why it's so important that we all start thinking about it, before it gets too late. Our Somerset advance care planning lead & end of life care practice facilitator, Amy Giles, explains: "People often leave it too late to discuss what they would like at end of life, and it can then make it difficult to ensure that those wishes are met. So thinking about what you want, and sharing that with your loved ones now, can make a huge difference.
"We launched the Somerset End of Life Care and Bereavement Support website last year, which is a unique hub that holds lots of information on end of life care and bereavement support, including information on advance care planning. There's a whole section dedicated to members of the public, and covers everything from coping advice, to support, and useful information on different types of care and what things mean.
As part of the awareness raising throughout the week, Amy is using her own personal experience and reflections to encourage others to start thinking about their care at end of life.
"My mum had meningitis and spent five days in ITU at Musgrove Park, aged just 53," Amy continued. "Luckily she pulled through and was able to go home, but if she hadn't, I wouldn't have had any legal power over decisions regarding her care. As soon as she was home and settled, she sorted out a Power of Attorney. This is quite a simple aspect of advance care planning, but it gives us both peace of mind that should anything happen again, I would be able to make decisions on her care, knowing what she would want and not want.
"Advance Care Planning Week is all about getting people to think about their plans. This can give you a voice, even if you can't speak for yourself, and also gives your loved ones the information they need to make sure your wishes are met. End of life can be incredibly tough, emotional, and difficult, but it can be made that little bit easier if plans are in place, and wishes are known."
What's happening this week
The team is hosting lots of drop-ins and events throughout the week at Taunton Library, between 10am – 4pm, which are free for anyone to attend.
Monday 26 June
10.30am – 12 noon – crafts in the meeting room
Tuesday 27 June
10.30am – 12 noon – crafts in the meeting room
10.30am – 12 noon and 1pm – 3.30pm – use virtual reality (VR) to visit your bucket list destination
Wednesday 28 June
10.30am – 12 noon – crafts in the meeting room
1pm – 3.30pm – find out more about becoming a Marie Curie Champion
Thursday 29 June
10.30am – 12 noon – crafts in the meeting room
11am – 1pm approx. (timings to be confirmed) – information and advice about wills
1pm – 3.30pm – what is a Somerset Treatment Escalation Plan/DNR and why do I need one?
Friday 30 June
10.30am – 12 noon – creative writing – write your memoir.