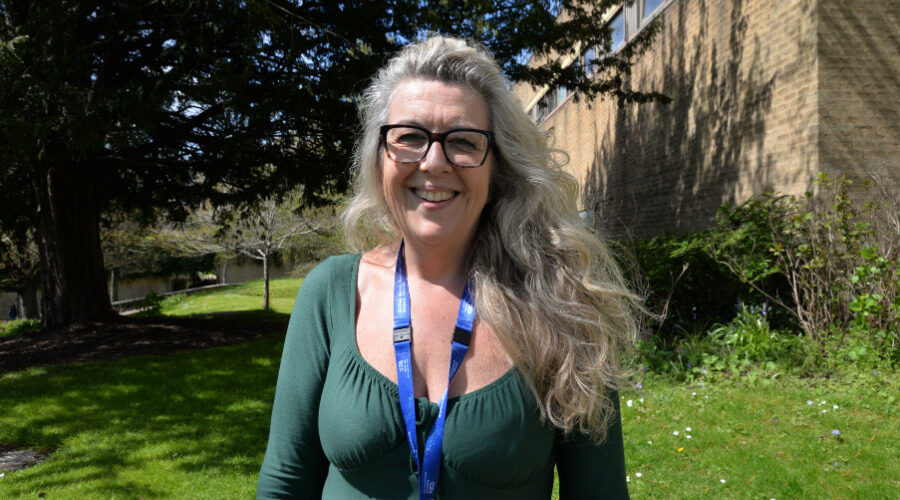 Spotlight
Introducing Julie Reeve – our new associate director for advanced practice
As the NHS celebrates 75 years, it's a good time to look at all the developments and innovations that have happened over this time.
Back in 1948 when the NHS was born, there was a very traditional model of staffing – with most people only thinking of doctors, nurses and midwives.
Over the years the workforce has changed, partly in response to patients' needs, but also because of difficulties in recruiting in some areas, with fewer people choosing to go into certain professions. This has meant a number of new professions have been created – many of which would only be a dream back in 1948.
One of the most important developments in recent years has been the creation of advanced clinical practitioner (ACP) roles, which have become more widespread over the last five years.
ACPs are healthcare professionals, educated to Master's level or equivalent, with the skills and knowledge to allow them to expand their scope of practice to better meet the needs of the people they care for.
They are deployed across all healthcare settings and work at a level of advanced clinical practice that pulls together the four ACP pillars of clinical practice, leadership and management, education and research.
We have between 150 and 200 ACPs and trainee ACPs currently working at our trust, across a wide variety of specialities and services.
With this in mind, we're delighted to have recently appointed Julie Reeve into a new associate director of advanced practice role. Julie will be working with teams across the trust to further champion the development and governance of advanced practice roles.
Julie has been a qualified nurse for 32 years and has spent the last 15 years as a consultant nurse in the emergency department at Yeovil District Hospital.
"Alongside my emergency department job, I've been working in a system advanced practice lead role for the last three years," she said.
"I'm now really looking forward to working with all of our service groups at the trust on how we can develop and implement advanced practice roles to meet ever-changing service demands.
"But this role will also be very much about supporting teams to think differently and creatively about our workforce, giving people progression opportunities and supporting them to develop advanced practice careers in Somerset.
"Ultimately, we want people to come to work in Somerset, whether they are a dietitian, physiotherapist, nurse, or some of the other smaller professions, and to see that we have a really good career structure available here.
"We've had advanced practitioners within many of our services for quite some time and we have some real innovation going on now particularly within our mental health and community-based services – which is great to see.
"I'm keen to work with individuals and services all across the trust in my new role, so we can continue to develop this kind of workforce innovation even further."