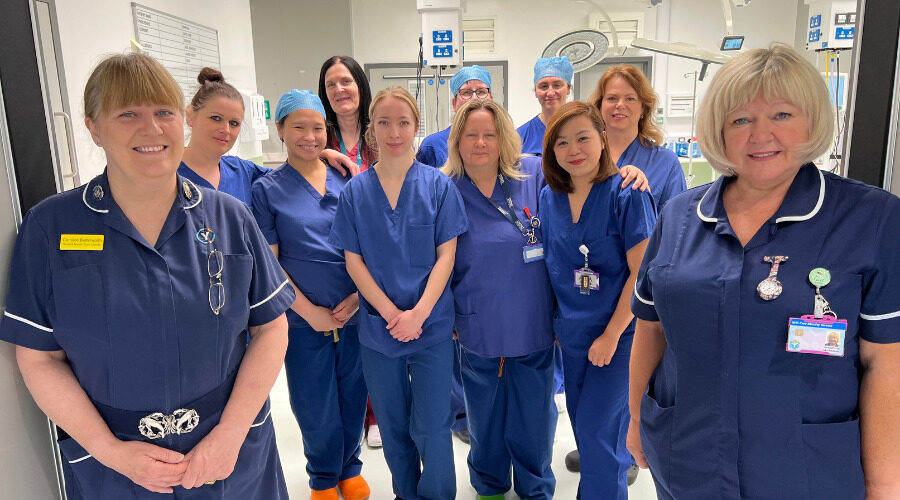 Spotlight
New day theatre at Yeovil Hospital opens to patients today
A brand new £5 million operating theatre has opened its doors to patients at Yeovil Hospital today.
The theatre will be used for a range of day surgery procedures where patients go home on the same day as their operation, including breast surgery, dermatology, plastic surgery and other general surgery.
The purpose-built space has a theatre suite with recovery rooms, reception and waiting areas, as well as office space and a dedicated rest area for colleagues.
Miss Caroline Osborne, one of our consultant breast surgeons, said:
"We're so pleased to open our new day theatre today, which will mean our team of surgeons can perform many more operations at Yeovil Hospital.
"With the day theatre located away from the main hospital building, it will free up space in our main hospital theatres for the more complex procedures, helping us to reduce the waiting times for patients across Somerset who need an operation.
"It will also mean that our surgeons will be able to continue to operate at our very busiest times, which hasn't always been possible, especially during the COVID-19 pandemic.
"There has been a real change in the way we perform many operations in Somerset with some specialties able to offer day surgery, where patients can be assessed, treated and go home on the same day as their surgery, rather than staying overnight in hospital. We've had great feedback from patients on this approach."
The £5 million funding for the new theatre is from the government's 'Targeted Investment Fund' to support recovery from the COVID-19 pandemic, which was announced in September 2021.