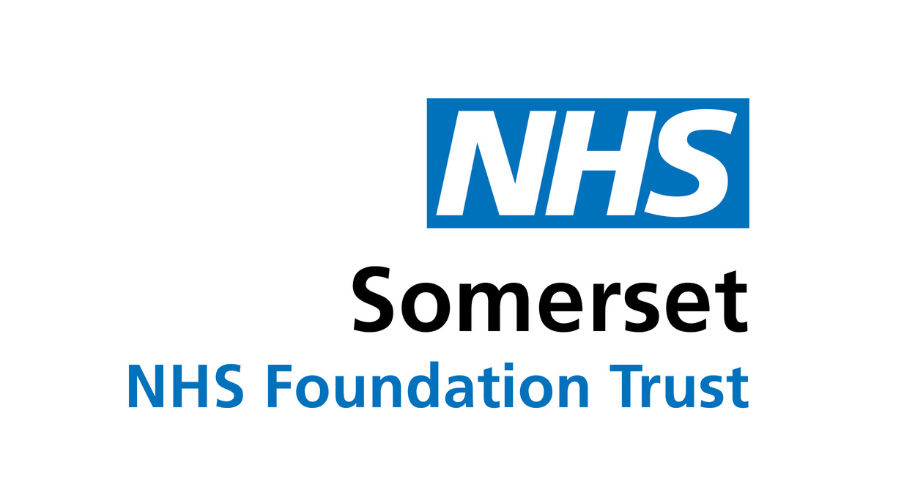 Spotlight
New non-executive directors appointed
We have appointed three new non-executive directors to our Trust Board. Inga Kennedy CBE, Tina Oakley and James Phipps will join the Trust Board on 1 October 2023 as non-voting associate members, before becoming full voting non-executive directors in 2024 on the planned retirement of three current non-executives.
Colin Drummond, our chair, said: "We are delighted that Inga, Tina and James are joining us. They bring outstanding and diverse high-level experience and a deep commitment to the values of the NHS. Inga was previously Head of the Medical Service/Medical Director General of the Royal Navy. Tina has held a range of senior HR roles at British Airways, Amazon, and other blue-chip companies. James is a successful entrepreneur and philanthropist.
"Our Trust is integrated and provides acute, community, mental health and learning disability services and approximately a quarter of primary care in Somerset. It is also one of the largest trusts in the south west. I am delighted that we have three very experienced people who will join our Trust Board next month. By joining initially as non-voting associates, we will ensure a seamless transition for our Trust Board."
Inga Kennedy CBE
After qualifying and working in the NHS in a range of nursing, midwifery and education roles for 18 years, Inga went from being a reservist in the Royal Navy to joining full-time.  She undertook a number of increasingly senior roles.
Inga joined the Defence Medical Services Headquarters as Inspector General, designing and implementing a new healthcare governance framework (2015 –2017), the first non-medic to hold this role. From 2017 to 2021, Inga was the Head of the Medical Service & Medical Director General for the Royal Navy, again she was the first woman and the first from a nursing rather than a medical background to hold this post. In this position, she provided leadership and professional regulation of all specialist cadres within the Royal Naval Medical Service and acted as chief advisor to First Sea Lord (Chief of the Naval Staff) and his executive committee. Since 2019, Inga has been a trustee for the White Ensign Association, which provides independent advice to all serving and former members of the Royal Navy, Royal Marines, Royal Fleet Auxiliary, and their families.
Additionally, Inga is a non-executive director for the Isle of Wight NHS Trust (2022 – present), and a non-executive director for Portsmouth Hospital University NHS Trust (2018 – present).  Inga is also a director for IJ Kennedy Healthcare Consultancy, providing healthcare advice and reasonable challenge to executive teams with the aim of delivering enhanced governance and assurance (2021 – present).
James Phipps
James began his career with Excalibur Communications Group in 1998, a provider of IT and communications for over 3,000 organisations largely in the south west. James was initially a sales adviser, before going on to hold various positions including managing director, CEO, owner, chairman, non-executive director and board advisor. He left Excalibur Communications Group in June 2023.
Alongside these commitments, between 2013 to 2015 James was a non-executive director and investor for The Business Exchange South West Ltd. He was also non-executive director and investor for Total Guide Ltd (2014 – 2016), a non-executive director for Younique Travel Adventures Ltd (2015 – 2019), owner and director of Positive Media Group Limited (2014 – 2018), Executive Chairman and Investor for Ironshare Limited (2018 – 2020), and non-executive director and investor for Smarter Media Limited (2018 – 2021). James has also held several positions in the Charitable and the Public Sector. From 2013 to 2014, James was a non-executive director or Swindon and Wiltshire Local Enterprise Partnership.
Following this, he co-founded, and acted as trustee and chairman for the Younite Foundation, which he created to help build schools in Kenya and fund projects in Wiltshire (2016 – 2022). Within the Wiltshire area, James was a Board trustee for the Wiltshire Community Foundation (2018 – 2021), and a Board trustee for Wilshire Air Ambulance (2019 – 2023). He was also a non-executive director and chairman for The Platform Project CIC (2019 – 2023).
Tina Oakley
Tina has over 40 years of experience working in a number of senior human resources, recruitment, and organisational development roles in large organisations for British Airways, RHM Premier Goods, P&O Ferries and Gatwick Airport Ltd. This included, during her 26 years at British Airways, a number of senior HR roles focussing on employee relations, recruitment, reward, leadership, and culture. In addition to HR roles, she led two senior customer facing operations delivering exceptional customer service and £1 billion revenue.
Until recently, Tina held the post of Amazon's HR director of operations for the UK and Ireland, where she managed the speed of growth from 8,000 to 60,000 employees. The key focus in all her roles has been a passion for the employee and customer experience.
In addition, Tina was previously a non-executive director for Frimley Health NHS Foundation Trust. She is also a trustee for the Trussell Trust Foodbank and a parish councillor for her local village.