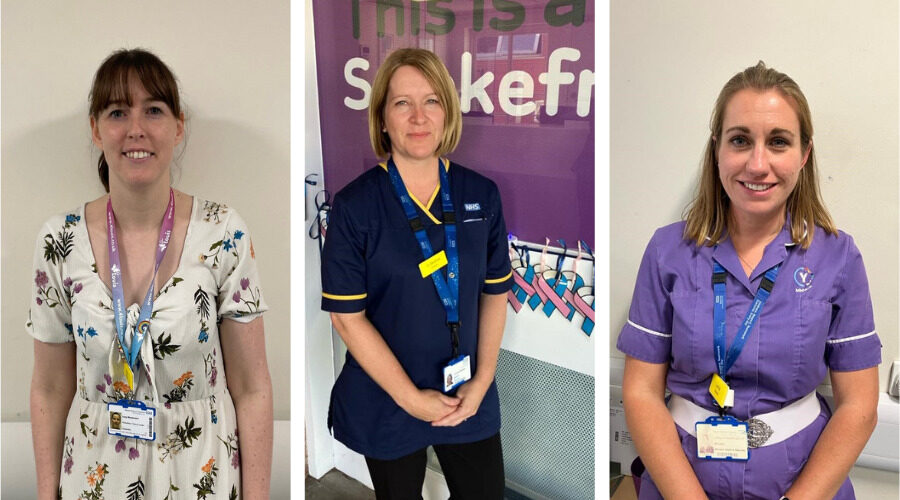 Spotlight
Supporting families through baby loss in Somerset
This year marks the 21st year of Baby Loss Awareness Week in the UK – a week for everyone to come together to remember and commemorate all of the much-loved, and much-missed babies.
Our team of bereavement lead midwives across the trust provide support to families after the loss of their babies, within our maternity units.
The team is made up of lead bereavement midwife, Lucy Blackmore, Yeovil-based midwife, Lorna Straker-Nesbit, and Musgrove Park-based midwife, Jo Beebee.
"We only get one chance to get it right for those who have lost a baby," said Lucy. "Right after a loss, parents won't know what to expect. So, whether we're supporting them with emotional care, or practical support such as helping with funeral arrangements, we're there for whatever they may need.
"We can't change what happened, but we can help them through this devastating time."
The team is open to hearing from anyone across the trust who would like more information or support, so please do get in touch by emailing them individually. 
Wave of Light events
Families across the globe will be lighting a candle in memory of all the little lives lost on Sunday (15 Oct) at 7pm.
Below is a poster of the events taking place in Somerset…