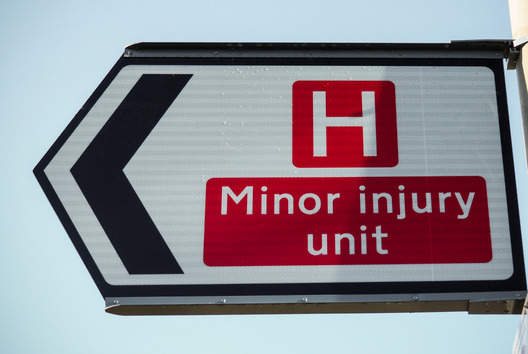 Spotlight
Temporary opening hour changes for minor injuries units in Burnham-on-Sea, Chard and Shepton Mallet – interim update
In October 2022 it was announced that interim changes would take place to the opening hours at some minor injuries units (MIUs) in Somerset, to provide greater consistency in services for local people and communities.
MIUs in Burnham-on-Sea, Chard and Shepton Mallet had been affected by a number of frequent, short notice and unplanned closures due to ongoing workforce shortages so the decision was made to consolidate teams and restrict opening hours at the units in Burnham-on-Sea, Chard and Shepton Mallet to ensure a consistent and safe service could be maintained across the county.
The changes were anticipated to be in place for approximately six months, when it was hoped that the recruitment position would improve.
However, following an interim review in April 2023, a decision was made to extend the current restrictions in opening hours at Burnham-on-Sea, Chard and Shepton Mallet Minor Injury Units for a further period of around six months. This is due to ongoing recruitment shortages and sustained workforce challenges.
We are continuing to work extremely hard, together with NHS Somerset and other partners, to raise the profile of current vacancies and to resolve the staffing challenges through a range of recruitment and training initiatives.
Opening hours are as follows:
Burnham-on-Sea will continue to be open: Monday – Friday between 10am – 6pm (no weekend service).
Chard will continue to be open: Monday, Tuesday, Thursday, Saturday, and Sunday between 8am and 9pm (closing on Wednesdays and Fridays when there is no X-ray service)
Shepton Mallet will continue to be open: Monday, Wednesday and Friday between 8am and 4pm with the last patient to be booked in at 2:30pm (closing on Tuesday, Thursday and at the weekend)
Bridgwater, Frome, Glastonbury and Minehead Minor Injury Units are planned to operate as usual; 7 days a week, 8am – 9pm.
Information and advice
We will continue to review the situation on a monthly basis and will update the website with any changes to opening hours.