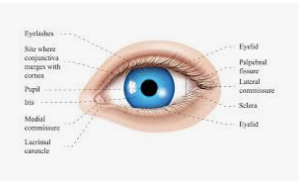 The team in this service treats the tissues surrounding the eye ball, including the eyelids, extra-ocular muscles, socket and tear system.
We are assess and treat people with a number of conditions, these include:
Malposition of an eyelid such as drooping upper eyelid (ptosis), in-turning eyelid (entropion), turning out lower eyelid (Ectropion) 
Watering eyes
Protrusion of the eyeball
Lump (or lesion) in the skin close to the eye
Thyroid eye disease
Problems with an artificial eye, or needing an artificial eye
Eyelid Cancer
Misdirected eye lashes causing corneal abrasion ( Trichiasis)
Orbital tumours and fractures.
Facial and lid tics ( for example Blepharospasm)
Most eyelid surgery will be done under local anaesthesia as a day-case patient.
If you need general anaesthesia for your surgery, you may be able to have this as a day case ( your surgeon will advise)
Consultants who work in this service: Mrs H Herbert, Mr R Davies
Ophthalmic surgical care practitioner: Jo Flintham
Further information ; BOPSS ( British Oculoplastic Surgery Society) public information tab.