Private hospital treatments
We offer a wide range of private hospital treatment, consultancy and surgery. To find out more about how we can help please select the area you are interested in from the list below or contact us using the simple online form at the bottom of the page.
Cardiology
Our cardiology team offer a wide range of surgery and treatments including:
Cardioversion
Pacemaker
Replacement of battery of pacemaker
Coronary angiogram
Dr Broadley: For appointments/enquiries, please contact: Mrs Catherine Donaldson, Private Secretary on 07854 303399 (answerphone) or e-mail Dr Broadley at andrew.broadley@ydh.nhs.uk
Dr Chung: For appointments/enquiries, please telephone 01935 384260
Dermatology
To book a private outpatient consultation with our Consultant Dermatologist, please ring 07740 086341.
Please note we are currently unable to offer skin lesion excisions.
Dietetics and nutrition
The Nutrition and Dietetics department at Yeovil Hospital offers patients the option of seeing a dietitian privately. Our experienced staff can provide you with dietary expertise to help you manage your dietary related health condition.
Dietitians can guide on how to follow a generally healthy diet throughout adult life or help you make dietary changes to help control your blood cholesterol or triglyceride levels, manage your weight, aid your gastrointestinal health; or how to optimize your eating to aid with recovery after surgery or to help you regain strength and weight.
We offer one-off or a package of dietary counselling sessions, depending on your needs. Your appointment needs will be discussed and agreed with you before any bookings are made.
On receipt of a referral from your doctor or consultant detailing your health issue, you will be contacted to arrange an appointment. The appointments will be held in the Kingston Wing and will be available Monday to Friday at a time mutually agreeable.
Our e-mail address is privatedietitians@ydh.nhs.uk and we can be contacted on our main office phone number 01935 384250.
General Practitioner (private GP)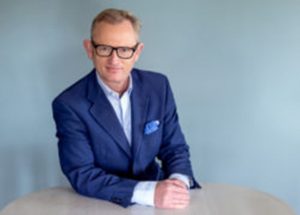 We are pleased to announce the launch of a private GP service at the Kingston Wing. Dr Charles Middle will be available on Monday afternoons and will offer standard 30 minute appointments, a shorter 15 minute, or extended 55 minute appointment.
Charlie is an experienced GP, working in the NHS since 1990, and as a partner at The Grove Medical Centre in Sherborne since 1998. He still works in NHS general practice but is also Director of Wessex Private General Practice ( www.wessexprivategp.co.uk ).
Whilst strongly encouraging you to remain registered with your local GP, a private GP appointment at the Kingston Wing will give you the time to discuss your medical concerns, and to be heard by an experienced GP. Charlie is known for his kind and empathetic manner with patients, giving them the time they need to be understood. He favours a patient-centric approach to family medicine.
Private GP services include:-
Consultations: Short (15 minutes) £ 75. Standard (30 minutes) £ 120. Extended (55 minutes) £210
Private prescriptions can be provided (without NHS prescribing restrictions).
Laboratory testing is available onsite, as are further investigations such as cardiac testing.
Imaging – referral for onsite scans and x-rays.
Vaccinations including shingles, HPV and travel.
Referral to top specialists at Yeovil hospital (or elsewhere if advised)
Medicals – a general medical check, or occupational and sports medicals.
For further information or to book an appointment please call 01935 384234.
General surgery
The Kingston Wing offers a range of general surgery including access to leading experts in laparoscopic (Keyhole) surgery. This includes:
Inguinal hernia repair (open)
Hernia repair (laparoscopic)
Umbilical hernia repair
Laparoscopic cholecystectomy (gall bladder removal)
Appendicectomy
Haemorrhoid surgery (criteria dependent).
Gynaecology
Our Gynaecology consultants offer a range of surgery and treatments including:
Colposcopy
Abdominal hysterectomy (criteria dependent)
Vaginal hysterectomy (criteria dependent)
Endometrial ablation (criteria dependent)
Hysteroscopy (criteria dependent)
Pelvic floor repair.
Oral and maxillo facial surgery
Yeovil Hospital offers a range of oral treatment and removal of teeth.
Orthodontist
Dr Helen Griffiths offers a range of treatments for patients seeking a private Orthodontist appointment.
Orthopaedics
Our expert Orthopaedic consultants offer a range of private surgery and treatment for patients including:
Hip arthroscopy
Knee arthroscopy (criteria dependent)
Arthroscopic sub acromial decompression (criteria dependent)
Rotator cuff repair
Carpal tunnel release (criteria dependent)
Trigger finger release (criteria dependent)
Dupuytren's fasciectomy (criteria dependent)
ACL reconstruction
Excision of ganglion (criteria dependent)
Hallux valgus correction (bunion)
Injection under X-ray.
For more information regarding the Orthopaedic Surgeons who visit the Kingston Wing, including useful information on conditions and operations, visit www.yeovilorthoclinic.co.uk.
Urology
The Kingston Wing offers a range of private Urology treatment and surgery covering the diagnosis and treatment of disorders of the kidneys, ureters, bladder, prostate and male reproductive organs. We can also treat many urological cancers, kidney stones, bladder symptoms and incontinence. Procedures offered include:
Cystoscopy
TURBT (Transurethral resection of bladder tumour)
TURP (Transurethral resection of the prostate)
Vasectomy.
Vascular
To arrange a private outpatient consultation with our Consultant Vascular Surgeon, please contact 07833 675074.
Please note we are currently unable to perform vein procedures.
Private Patient general contact