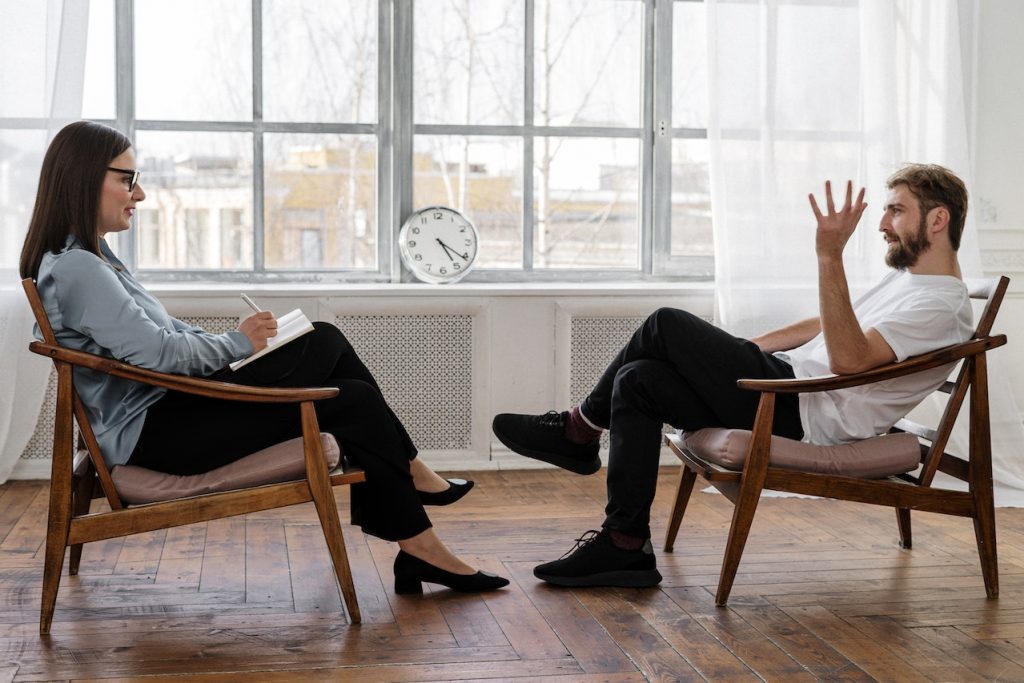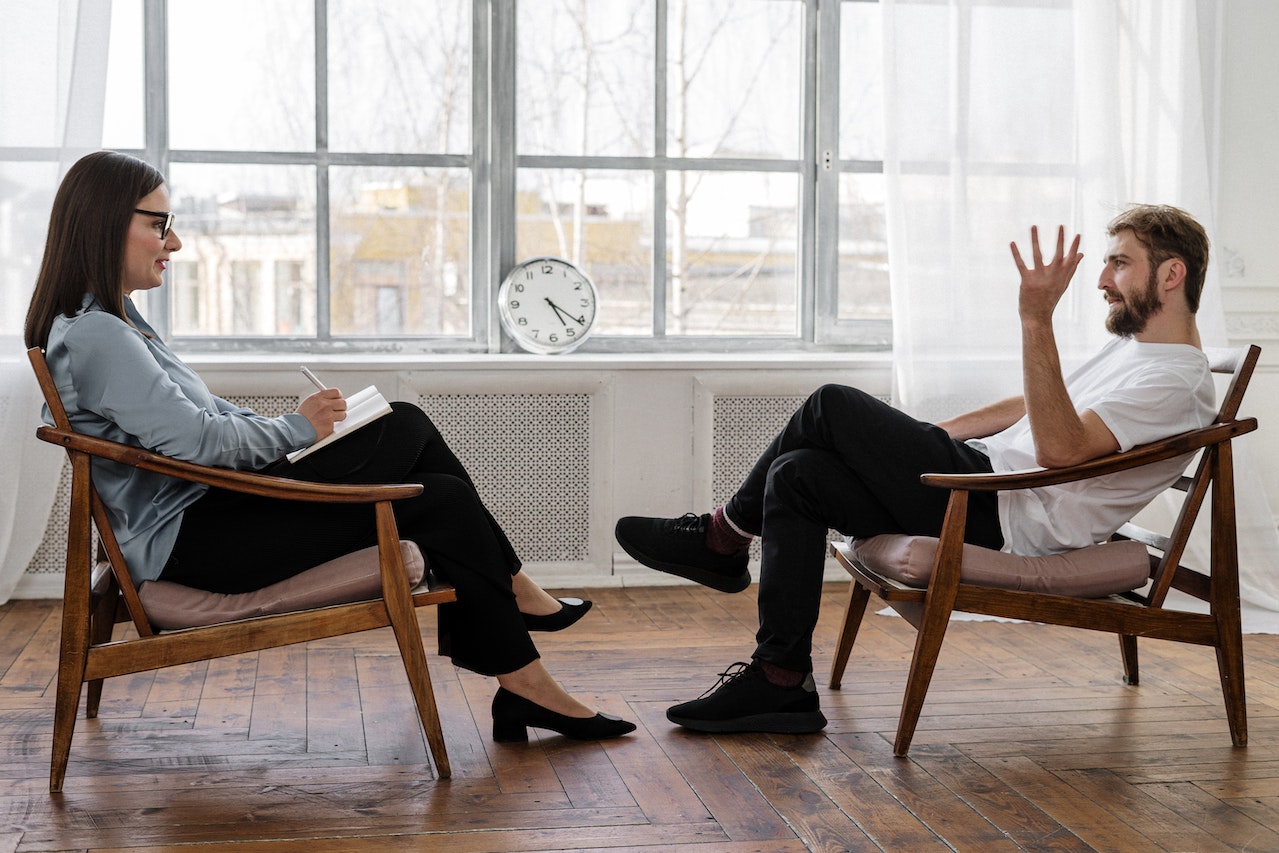 If appropriate after your Assessment, your Psychological Wellbeing Practitioner may discuss an evidence based approach with you called "Guided Self Help" and see if this is something you're interested in trying. Guided Self Help uses interventions based in Cognitive Behavioural Therapy (CBT) and may help if you're having difficulty with stress, worry, phobia's, panic, anxiety, low mood and a lack of motivation,
In this approach, you will work through a specific workbook and these will explain the different tools and techniques that you can use for things like improving your mood. This material will help you gain an understanding of what is maintaining your difficulties and learn the techniques that will help alleviate your symptoms. This includes setting realistic goals, looking at how you spend your time and how this can impact on your mood, learning new ways to solve difficult problems, and learning how to overcome and face fears. They can also help you learn ways to challenge and overcome negative thinking.
Within the sessions we plan out how you are going to implement therapeutic techniques you have learnt and you will be expected to complete worksheets between sessions to monitor your progress. You do the activities at your own pace and you can practice the techniques in a space you feel most comfortable, such as your own home. You are always in the driving seat and the Psychological Wellbeing Practitioner is guided by you, which means that the more you put into your treatment, the more you will get out of it.
Guided Self Help can be adapted when there are specific needs such as hearing impairments, reading or writing difficulties, need to use an interpreter or adaptations for physical health difficulties.
Psychological Wellbeing Practitioners can offer you up to 5 sessions, each session lasts up to 35 minutes. During each sessions we will ask you to complete a questionnaire to monitor and track your mood and will ask you some lifestyle questions before exploring your current difficulties and the progress you are making with the treatment materials, offering support and guidance with any difficulties you may be having. 
Guided Self Help could be useful for you if you're wanting to learn more about your mental health, what might be sustaining these difficulties and learn a variety of tools and techniques  to alleviate these symptoms and make day to day life more manageable. It's often reported by people who complete Guided Self Help that they have a better understanding of their low mood and/or anxiety and feel more able to manage their difficulties both during and after treatment.
Bookshelf of self help guides
Our self help materials cover a range of mental health issues and are mini workbooks, offering information but structured around short exercises to help you recover.
Please visit the Self Help Guides page and click on any of the self help leaflets in the book case. You can open each leaflet as a PDF or an audio (MP3). There is also a short video introduction, and if you want to share the self help guide, you can email the link to a friend. Below is a screen shot of all the alternatives.
Refer Yourself