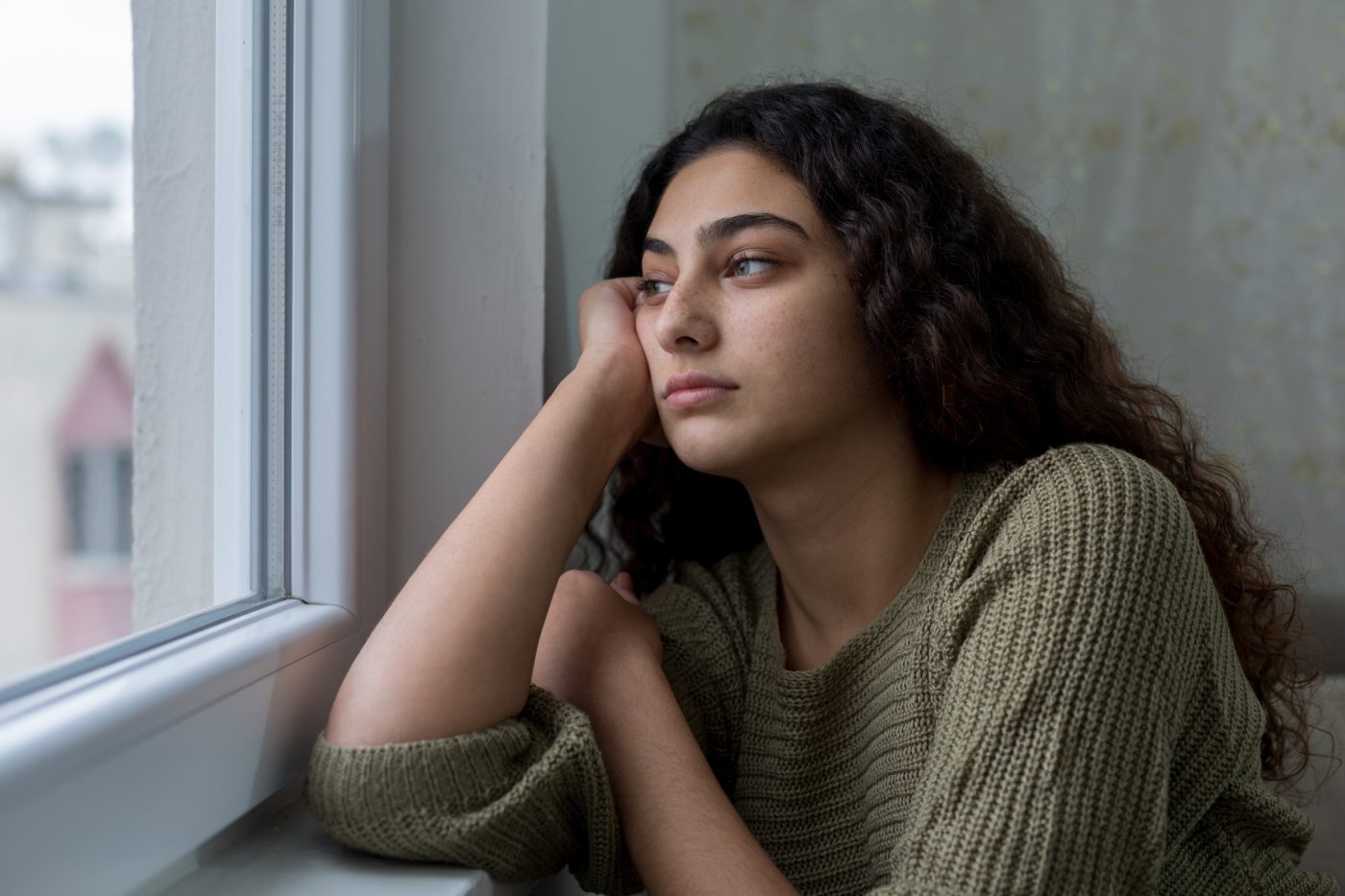 You may feel very sad or flat a lot of the time, cry very easily, or just feel like you don't have any emotions anymore. It may become difficult to get to sleep at night, or you wake up after just a few hours, or find you fall asleep a lot during the day.
Much of what do you do, think or feel when you are depressed can make you feel more worse, so stopping doing things that you enjoy, not taking care of yourself, not seeing friends, not being able to sleep or sleeping too much, going over and over things that have gone wrong, worrying about the future or what people think of you.  
Things that can cause or maintain depression are relationship difficulties, family, financial or work stress, major changes in life due to illness, changing job, moving, or loss of a loved one. Anything that could cause you to feel negative about yourself or hopeless about the future.
Understanding why depression happens can really help. Our treatments offer the opportunity to look at the thoughts, feelings, physical sensations and behaviours that may be causing and maintaining your depressed mood. Sometimes it is best to do this in a course with other people, other times it may be most useful to have 1-1 therapy. Talking Therapies offer a variety of brief treatments for depression.
Treatments for depression work in different ways. CBT or CBT based ones may look at helping you to start doing more things again to lift your mood by giving you a sense of enjoyment or purpose. They may look at changing any negative or hopeless beliefs about yourself, other people, the world or the future to help you feel more confident and motivated.
Counselling will give you the chance to talk through how you are feeling to see if you can understand why you are feeling low and what might help to change it. Talking on its own can give you space to let go of negative thoughts or feelings. It might focus on building better relationships or help you deal better with negative events, such as a relationship ending, death or illness.