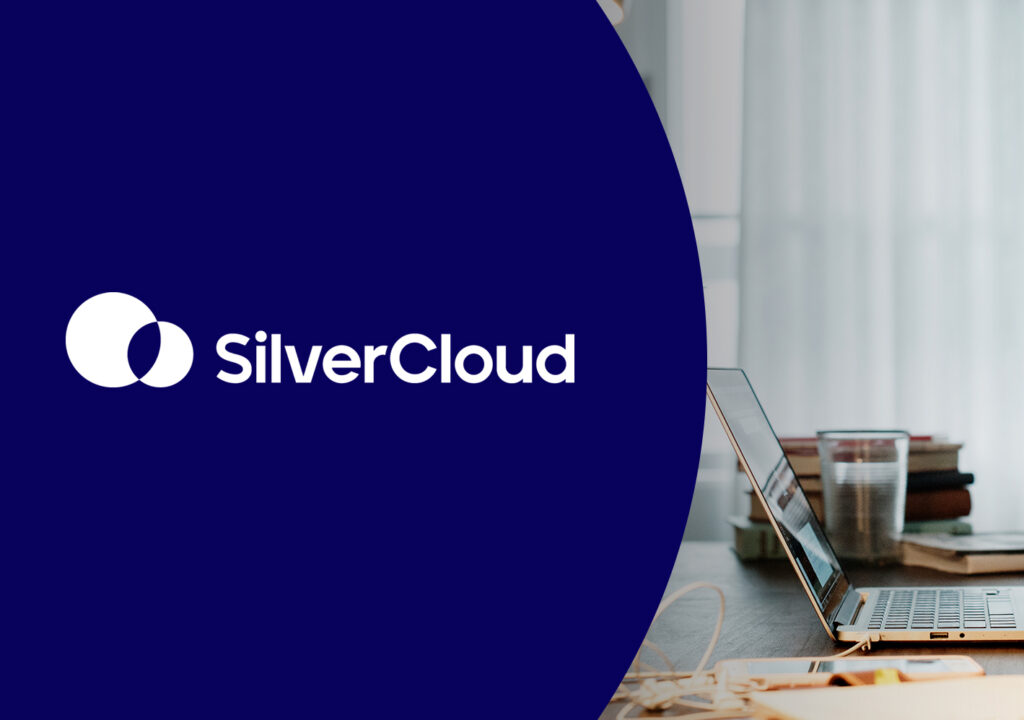 What is SilverCloud?
SilverCloud is an informative online therapy programme, proven to support wellbeing and help you learn ways to manage low mood and anxiety, improve your sleep and build resilience.  If you prefer to get support from your practitioner online, without set appointments or having to talk directly to someone, SilverCloud could be for you.
It's Flexible; use it anytime, anyplace, anywhere…
You can access SilverCloud at home, work or elsewhere any time that suits you. All you need is a computer, tablet or a mobile phone. Work flexibly at a steady pace.
It uses state of the art technology…
Easy to use and interactive programmes that include;
Video clips

Interactive quizzes

CBT informed tools

Other people's stories

A journal

Audio-guided mindfulness exercises

Reflective exercises… and more
It's supportive, accessible and easy to use….
You work through the program independently but a qualified practitioner will follow your progress and offer you tips and advice – all online and accessible in your own time.
Watch this video to find out more: https://vimeo.com/106373786
SilverCloud – what we do video – Irish version from SilverCloud Health on Vimeo.
So how does it work?
When you register for SilverCloud, we'll put you in touch with your own supporter. The supporter will be one of our Psychological Wellbeing Practitioners (PWP's) who will guide and support you through your programme.
You'll receive up to five online progress reviews from your supporter, usually every two weeks, where they will monitor your progress on the programme.
They will leave comments and suggestions of what might be helpful for you to work on, and you can also leave comments and ask questions which will be answered during your review. You don't need to be online for each review; it'll be available to you the next time you log on.
Every so often you'll be asked to complete the questionnaires that will help your supporter assess your current mood and tailor the support you are given.
Once you have finished your reviews with your supporter, you'll continue to have access to SilverCloud for up to a year, should you need a recap on the tools and techniques you have learnt.
What can I work on?
When you sign up, you can choose from the following program options:
Space from Depression: Learn to relieve the symptoms of depression by developing more flexible ways of thinking. Help to develop an understanding of your emotions, while increasing activity and motivation in your daily life. Using CBT, you can better understand your thoughts, feelings, and behaviours and learn how to make positive changes relating to depression.
Space from Anxiety: Learn how to reduce anxiety symptoms and generally improve your overall quality of life, using a combination of CBT, educational resources, and coping strategies. Helping you to better understand your thoughts, feeling and behaviours, enabling you to make positive changes.
Space from Depression & Anxiety: Learn how to improve your mood and motivation, manage worry, and overcome negative thoughts and sense of fear.
Space from Stress: Learn to manage and reduce your current stress, develop resilience and skills to find balance, and understand how sleep, exercise, diet, and relationships impact stress.
Space for Sleep: How to improve sleep association, good sleep habits, managing thoughts and worries, and keeping a healthy sleep cycle.
Is this right for me?
I am currently experiencing low mood and/or anxiety.
I would like to make active changes to improve my wellbeing.
I can commit to 1-2 hours a week logging onto the online programme, independently in my own time.
I can commit to regular practice of helpful techniques to improve my mood.
I have access to the internet.
Refer yourself for SilverCloud Online
If you can't see the right course listed or if you're not sure if online-only therapy is for you, speak to our friendly admin team to arrange an assessment on 0300 323 0033 or refer yourself below.
Refer Yourself